The cosmic ray source was a giant solar plasma cloud that travelled 40 hours from our sun to reach Earth, where the researchers believe it caused a transient "weakening of Earth's magnetic shield", according to their findings published in the journal Physical Review Letters.
Unfortunately not a lot can be done to protect Earth from any future cracks in the shield, which could leave the planet under constant exposure to radiation and could potentially lead to the eradication of our atmosphere.
Details

Written by

Bob Meyers

Category: News article
Hits: 686
http://radmon.org/index.php/kunena/radmon-org-news/554-iodine-131-detected-around-europe


T
his is significant as Iodine 131 has a short half life and is only emitted in large quantities in a nuclear accident.
Possible detection of washout by radmon station Simomax?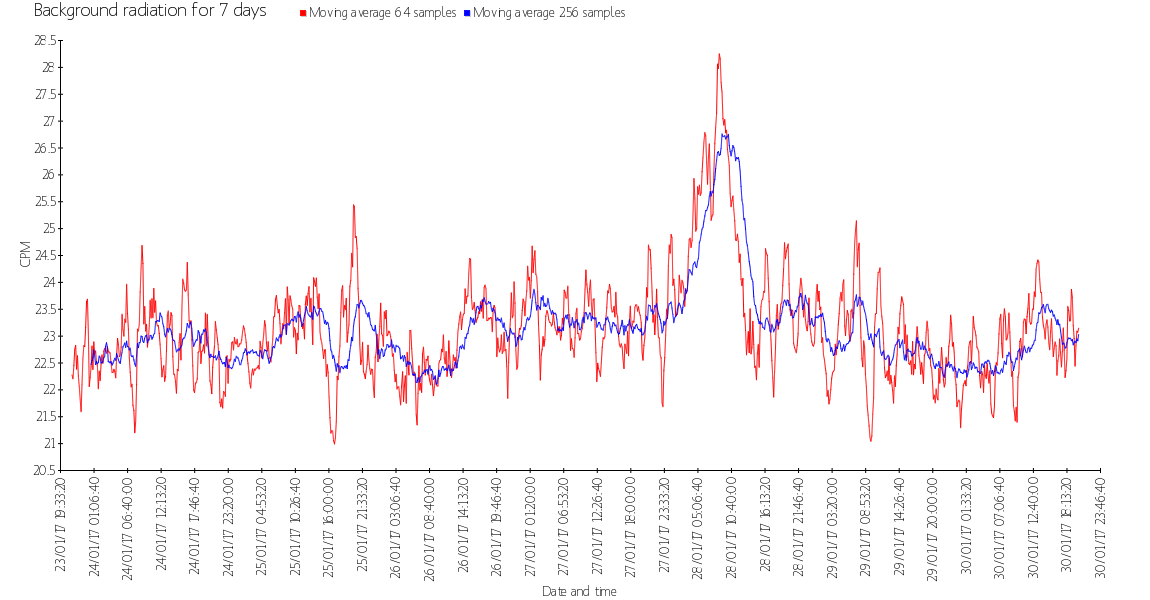 Or a nuclear test?? (thx Bethsalem)
https://theaviationist.com/2017/02/19/u-s-air-force-deploys-wc-135-nuclear-sniffer-aircraft-to-uk-after-spike-of-radioactive-iodine-levels-detected-in-europe/
Details

Written by

Daniel White

Category: News article
Hits: 676
Details

Written by

Peter Brud

Category: News article
Hits: 680
"The radioactive leak was due to a technical failure during treatment of the fuel in the reactor hall. Emissions are low," the NRPA said.
Staff at the facility were evacuated immediately after the incident but the NPRA was not informed until the following day.'
http://www.independent.co.uk/news/world/europe/radioactive-leak-norway-reactor-fukushima-iodine-a7379596.html
Details

Written by

Daniel White

Category: News article
Hits: 919