Uncategorised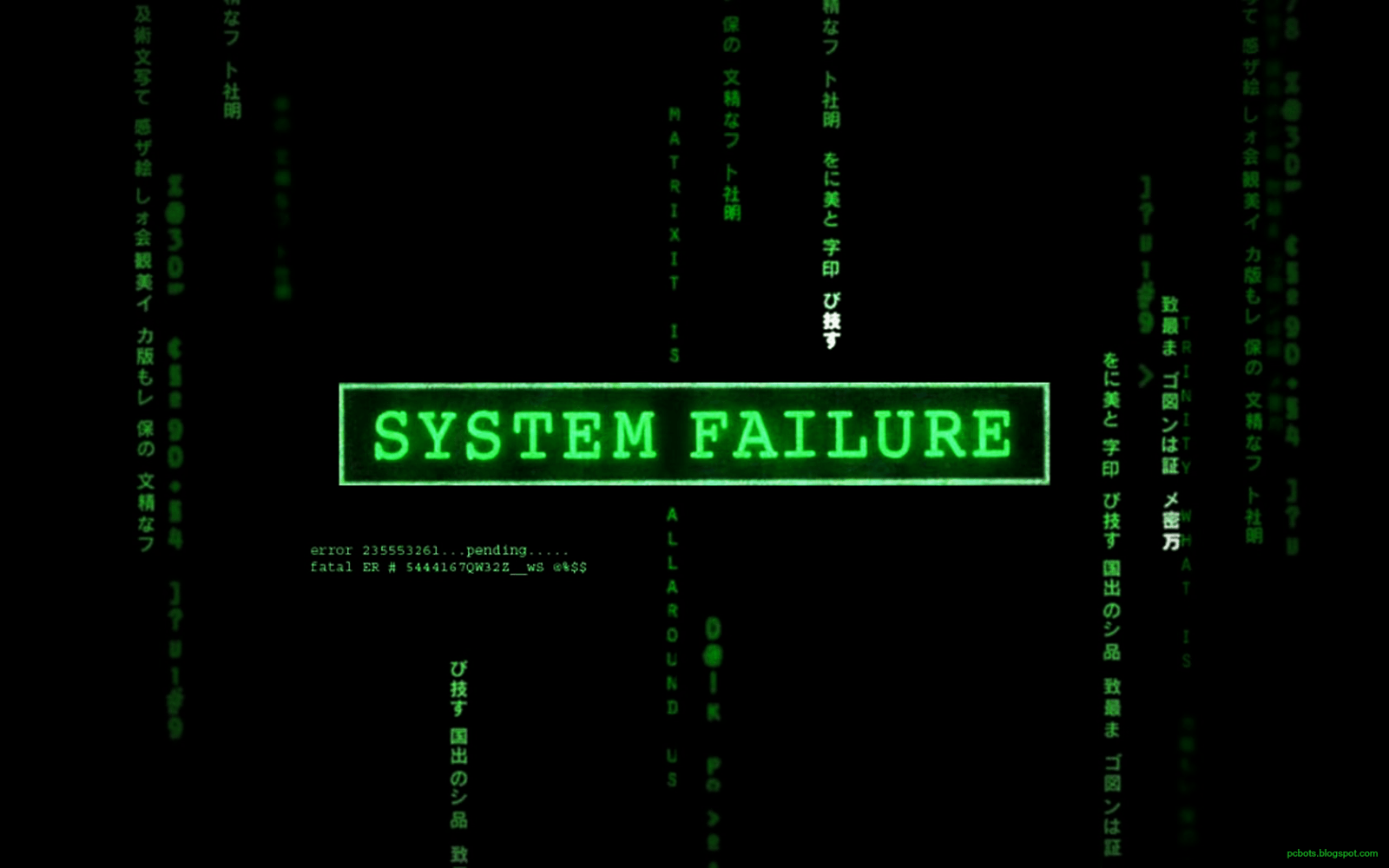 Hi all!
Unfortunately radmon.org was hacked.  A rebuild from fresh sources is necessary.
Dan
mw0uzo
Details

Written by

Super User

Category: Uncategorised
Hits: 3711
Current Ongoing Alerts


No current alerts.


Latest alerts (Past 7 Days)


Last 10 alerts from stations (Past 3 Months)


lauris in Vilnius, Vilnius, Lithuania read 3370 CPM on 2023-02-06 01:06:52 UTC
BroHogan in Denver, Colorado, United States read 602 CPM on 2023-02-05 22:34:30 UTC
lauris in Vilnius, Vilnius, Lithuania read 3129 CPM on 2023-02-05 21:47:26 UTC
FSM19 in Sever do Vouga, Portugal read 5616 CPM on 2023-02-05 19:45:16 UTC
lauris in Vilnius, Vilnius, Lithuania read 168 CPM on 2023-02-05 18:09:51 UTC
chem65 in Black Mountain, NC, USA read 101 CPM on 2023-02-05 15:11:11 UTC
OhioJason in Tallmadge, Ohio, USA read 1829 CPM on 2023-02-05 00:11:11 UTC
chem65 in Black Mountain, NC, USA read 101 CPM on 2023-02-04 16:15:19 UTC
chem65 in Black Mountain, NC, USA read 103 CPM on 2023-02-04 16:07:18 UTC
chem65 in Black Mountain, NC, USA read 110 CPM on 2023-02-04 15:59:11 UTC
chem65 in Black Mountain, NC, USA read 102 CPM on 2023-02-04 13:58:08 UTC
MikeD99Front in Leesburg, USA, United States read 195 CPM on 2023-02-04 13:44:33 UTC
MikeD99Front in Leesburg, USA, United States read 176 CPM on 2023-02-04 13:43:32 UTC
MikeD99Front in Leesburg, USA, United States read 338 CPM on 2023-02-04 13:42:32 UTC
MikeD99Front in Leesburg, USA, United States read 499 CPM on 2023-02-04 13:41:32 UTC
MikeD99Front in Leesburg, USA, United States read 679 CPM on 2023-02-04 13:40:31 UTC
MikeD99Front in Leesburg, USA, United States read 493 CPM on 2023-02-04 13:39:31 UTC
MikeD99Front in Leesburg, USA, United States read 768 CPM on 2023-02-04 13:38:30 UTC
MikeD99Front in Leesburg, USA, United States read 991 CPM on 2023-02-04 13:37:30 UTC
MikeD99Front in Leesburg, USA, United States read 882 CPM on 2023-02-04 13:36:29 UTC
MikeD99Front in Leesburg, USA, United States read 886 CPM on 2023-02-04 13:35:29 UTC
MikeD99Front in Leesburg, USA, United States read 741 CPM on 2023-02-04 13:34:29 UTC
MikeD99Front in Leesburg, USA, United States read 783 CPM on 2023-02-04 13:33:28 UTC
MikeD99Front in Leesburg, USA, United States read 858 CPM on 2023-02-04 13:32:28 UTC
MikeD99Front in Leesburg, USA, United States read 775 CPM on 2023-02-04 13:31:28 UTC
MikeD99Front in Leesburg, USA, United States read 1004 CPM on 2023-02-04 13:30:27 UTC
MikeD99Front in Leesburg, USA, United States read 853 CPM on 2023-02-04 13:29:27 UTC
MikeD99Front in Leesburg, USA, United States read 1036 CPM on 2023-02-04 13:28:26 UTC
MikeD99Front in Leesburg, USA, United States read 1508 CPM on 2023-02-04 13:27:26 UTC
MikeD99Front in Leesburg, USA, United States read 976 CPM on 2023-02-04 13:26:26 UTC
MikeD99Front in Leesburg, USA, United States read 951 CPM on 2023-02-04 13:25:25 UTC
MikeD99Front in Leesburg, USA, United States read 840 CPM on 2023-02-04 13:24:26 UTC
MikeD99Front in Leesburg, USA, United States read 1039 CPM on 2023-02-04 13:23:24 UTC
MikeD99Front in Leesburg, USA, United States read 812 CPM on 2023-02-04 13:22:24 UTC
MikeD99Front in Leesburg, USA, United States read 1822 CPM on 2023-02-04 13:21:23 UTC
MikeD99Front in Leesburg, USA, United States read 1086 CPM on 2023-02-04 13:20:23 UTC
MikeD99Front in Leesburg, USA, United States read 1320 CPM on 2023-02-04 13:19:23 UTC
MikeD99Front in Leesburg, USA, United States read 1221 CPM on 2023-02-04 13:18:22 UTC
MikeD99Front in Leesburg, USA, United States read 2587 CPM on 2023-02-04 13:17:22 UTC
MikeD99Front in Leesburg, USA, United States read 2386 CPM on 2023-02-04 13:16:21 UTC
MikeD99Front in Leesburg, USA, United States read 2659 CPM on 2023-02-04 13:15:21 UTC
MikeD99Front in Leesburg, USA, United States read 2738 CPM on 2023-02-04 13:14:21 UTC
MikeD99Front in Leesburg, USA, United States read 3065 CPM on 2023-02-04 13:13:20 UTC
MikeD99Front in Leesburg, USA, United States read 3213 CPM on 2023-02-04 13:12:20 UTC
MikeD99Front in Leesburg, USA, United States read 2244 CPM on 2023-02-04 13:11:20 UTC
MikeD99Front in Leesburg, USA, United States read 2358 CPM on 2023-02-04 13:10:19 UTC
MikeD99Front in Leesburg, USA, United States read 4191 CPM on 2023-02-04 13:09:19 UTC
MikeD99Front in Leesburg, USA, United States read 2848 CPM on 2023-02-04 13:08:18 UTC
MikeD99Front in Leesburg, USA, United States read 1826 CPM on 2023-02-04 13:07:18 UTC
MikeD99Front in Leesburg, USA, United States read 3050 CPM on 2023-02-04 13:06:17 UTC
MikeD99Front in Leesburg, USA, United States read 2321 CPM on 2023-02-04 13:05:17 UTC
MikeD99Front in Leesburg, USA, United States read 3564 CPM on 2023-02-04 13:04:17 UTC
MikeD99Front in Leesburg, USA, United States read 1859 CPM on 2023-02-04 13:03:16 UTC
MikeD99Front in Leesburg, USA, United States read 2788 CPM on 2023-02-04 13:02:16 UTC
MikeD99Front in Leesburg, USA, United States read 3458 CPM on 2023-02-04 13:01:16 UTC
MikeD99Front in Leesburg, USA, United States read 2954 CPM on 2023-02-04 13:00:15 UTC
MikeD99Front in Leesburg, USA, United States read 2261 CPM on 2023-02-04 12:59:15 UTC
MikeD99Front in Leesburg, USA, United States read 3833 CPM on 2023-02-04 12:58:14 UTC
MikeD99Front in Leesburg, USA, United States read 4070 CPM on 2023-02-04 12:57:14 UTC
MikeD99Front in Leesburg, USA, United States read 3712 CPM on 2023-02-04 12:56:14 UTC
MikeD99Front in Leesburg, USA, United States read 3087 CPM on 2023-02-04 12:55:13 UTC
MikeD99Front in Leesburg, USA, United States read 4233 CPM on 2023-02-04 12:54:13 UTC
MikeD99Front in Leesburg, USA, United States read 2556 CPM on 2023-02-04 12:53:13 UTC
MikeD99Front in Leesburg, USA, United States read 2641 CPM on 2023-02-04 12:52:12 UTC
MikeD99Front in Leesburg, USA, United States read 3573 CPM on 2023-02-04 12:51:12 UTC
MikeD99Front in Leesburg, USA, United States read 5172 CPM on 2023-02-04 12:50:11 UTC
MikeD99Front in Leesburg, USA, United States read 6528 CPM on 2023-02-04 12:49:11 UTC
MikeD99Front in Leesburg, USA, United States read 5149 CPM on 2023-02-04 12:48:11 UTC
MikeD99Front in Leesburg, USA, United States read 3355 CPM on 2023-02-04 12:47:10 UTC
MikeD99Front in Leesburg, USA, United States read 5418 CPM on 2023-02-04 12:46:10 UTC
MikeD99Front in Leesburg, USA, United States read 6608 CPM on 2023-02-04 12:45:09 UTC
MikeD99Front in Leesburg, USA, United States read 5441 CPM on 2023-02-04 12:44:09 UTC
MikeD99Front in Leesburg, USA, United States read 4295 CPM on 2023-02-04 12:43:08 UTC
MikeD99Front in Leesburg, USA, United States read 5771 CPM on 2023-02-04 12:42:08 UTC
MikeD99Front in Leesburg, USA, United States read 5372 CPM on 2023-02-04 12:41:16 UTC
MikeD99Front in Leesburg, USA, United States read 3983 CPM on 2023-02-04 12:40:07 UTC
MikeD99Front in Leesburg, USA, United States read 7442 CPM on 2023-02-04 12:39:07 UTC
MikeD99Front in Leesburg, USA, United States read 5168 CPM on 2023-02-04 12:38:07 UTC
MikeD99Front in Leesburg, USA, United States read 6431 CPM on 2023-02-04 12:37:06 UTC
MikeD99Front in Leesburg, USA, United States read 4146 CPM on 2023-02-04 12:36:06 UTC
MikeD99Front in Leesburg, USA, United States read 4960 CPM on 2023-02-04 12:35:06 UTC
MikeD99Front in Leesburg, USA, United States read 7209 CPM on 2023-02-04 12:34:05 UTC
MikeD99Front in Leesburg, USA, United States read 5547 CPM on 2023-02-04 12:33:05 UTC
MikeD99Front in Leesburg, USA, United States read 6370 CPM on 2023-02-04 12:32:04 UTC
MikeD99Front in Leesburg, USA, United States read 6675 CPM on 2023-02-04 12:31:04 UTC
MikeD99Front in Leesburg, USA, United States read 6320 CPM on 2023-02-04 12:30:04 UTC
MikeD99Front in Leesburg, USA, United States read 5359 CPM on 2023-02-04 12:29:03 UTC
MikeD99Front in Leesburg, USA, United States read 5755 CPM on 2023-02-04 12:28:03 UTC
MikeD99Front in Leesburg, USA, United States read 4684 CPM on 2023-02-04 12:27:05 UTC
MikeD99Front in Leesburg, USA, United States read 7176 CPM on 2023-02-04 12:26:01 UTC
MikeD99Front in Leesburg, USA, United States read 5692 CPM on 2023-02-04 12:25:00 UTC
MikeD99Front in Leesburg, USA, United States read 6570 CPM on 2023-02-04 12:24:00 UTC
MikeD99Front in Leesburg, USA, United States read 3742 CPM on 2023-02-04 12:23:00 UTC
MikeD99Front in Leesburg, USA, United States read 7203 CPM on 2023-02-04 12:21:59 UTC
MikeD99Front in Leesburg, USA, United States read 7229 CPM on 2023-02-04 12:20:59 UTC
MikeD99Front in Leesburg, USA, United States read 7023 CPM on 2023-02-04 12:20:00 UTC
MikeD99Front in Leesburg, USA, United States read 7933 CPM on 2023-02-04 12:18:58 UTC
MikeD99Front in Leesburg, USA, United States read 5865 CPM on 2023-02-04 12:17:58 UTC
MikeD99Front in Leesburg, USA, United States read 4148 CPM on 2023-02-04 12:16:58 UTC
MikeD99Front in Leesburg, USA, United States read 4551 CPM on 2023-02-04 12:15:58 UTC
MikeD99Front in Leesburg, USA, United States read 5377 CPM on 2023-02-04 12:14:57 UTC
MikeD99Front in Leesburg, USA, United States read 5680 CPM on 2023-02-04 12:13:56 UTC
MikeD99Front in Leesburg, USA, United States read 7472 CPM on 2023-02-04 12:12:56 UTC
MikeD99Front in Leesburg, USA, United States read 7655 CPM on 2023-02-04 12:11:55 UTC
MikeD99Front in Leesburg, USA, United States read 5219 CPM on 2023-02-04 12:10:55 UTC
MikeD99Front in Leesburg, USA, United States read 6159 CPM on 2023-02-04 12:09:55 UTC
MikeD99Front in Leesburg, USA, United States read 5512 CPM on 2023-02-04 12:08:54 UTC
MikeD99Front in Leesburg, USA, United States read 5594 CPM on 2023-02-04 12:07:54 UTC
MikeD99Front in Leesburg, USA, United States read 7127 CPM on 2023-02-04 12:06:53 UTC
MikeD99Front in Leesburg, USA, United States read 7103 CPM on 2023-02-04 12:05:53 UTC
MikeD99Front in Leesburg, USA, United States read 5101 CPM on 2023-02-04 12:04:53 UTC
MikeD99Front in Leesburg, USA, United States read 6033 CPM on 2023-02-04 12:03:52 UTC
MikeD99Front in Leesburg, USA, United States read 6946 CPM on 2023-02-04 12:02:52 UTC
MikeD99Front in Leesburg, USA, United States read 6075 CPM on 2023-02-04 12:01:51 UTC
MikeD99Front in Leesburg, USA, United States read 6625 CPM on 2023-02-04 12:00:51 UTC
MikeD99Front in Leesburg, USA, United States read 6193 CPM on 2023-02-04 11:59:51 UTC
MikeD99Front in Leesburg, USA, United States read 4709 CPM on 2023-02-04 11:58:50 UTC
MikeD99Front in Leesburg, USA, United States read 6235 CPM on 2023-02-04 11:57:51 UTC
MikeD99Front in Leesburg, USA, United States read 4184 CPM on 2023-02-04 11:56:49 UTC
MikeD99Front in Leesburg, USA, United States read 5000 CPM on 2023-02-04 11:55:49 UTC
MikeD99Front in Leesburg, USA, United States read 5816 CPM on 2023-02-04 11:54:49 UTC
MikeD99Front in Leesburg, USA, United States read 3838 CPM on 2023-02-04 11:53:48 UTC
MikeD99Front in Leesburg, USA, United States read 6486 CPM on 2023-02-04 11:52:48 UTC
MikeD99Front in Leesburg, USA, United States read 4977 CPM on 2023-02-04 11:51:47 UTC
MikeD99Front in Leesburg, USA, United States read 5793 CPM on 2023-02-04 11:50:47 UTC
MikeD99Front in Leesburg, USA, United States read 4635 CPM on 2023-02-04 11:49:47 UTC
MikeD99Front in Leesburg, USA, United States read 4634 CPM on 2023-02-04 11:48:46 UTC
MikeD99Front in Leesburg, USA, United States read 3120 CPM on 2023-02-04 11:47:46 UTC
MikeD99Front in Leesburg, USA, United States read 4969 CPM on 2023-02-04 11:46:45 UTC
MikeD99Front in Leesburg, USA, United States read 4998 CPM on 2023-02-04 11:45:45 UTC
MikeD99Front in Leesburg, USA, United States read 5465 CPM on 2023-02-04 11:44:45 UTC
MikeD99Front in Leesburg, USA, United States read 3723 CPM on 2023-02-04 11:43:45 UTC
MikeD99Front in Leesburg, USA, United States read 4254 CPM on 2023-02-04 11:42:44 UTC
MikeD99Front in Leesburg, USA, United States read 5375 CPM on 2023-02-04 11:41:44 UTC
MikeD99Front in Leesburg, USA, United States read 4308 CPM on 2023-02-04 11:40:43 UTC
MikeD99Front in Leesburg, USA, United States read 4419 CPM on 2023-02-04 11:39:43 UTC
MikeD99Front in Leesburg, USA, United States read 5939 CPM on 2023-02-04 11:38:43 UTC
MikeD99Front in Leesburg, USA, United States read 3469 CPM on 2023-02-04 11:37:42 UTC
MikeD99Front in Leesburg, USA, United States read 5280 CPM on 2023-02-04 11:36:42 UTC
MikeD99Front in Leesburg, USA, United States read 4913 CPM on 2023-02-04 11:35:41 UTC
MikeD99Front in Leesburg, USA, United States read 2803 CPM on 2023-02-04 11:34:41 UTC
MikeD99Front in Leesburg, USA, United States read 4703 CPM on 2023-02-04 11:33:41 UTC
MikeD99Front in Leesburg, USA, United States read 5183 CPM on 2023-02-04 11:32:40 UTC
MikeD99Front in Leesburg, USA, United States read 5235 CPM on 2023-02-04 11:31:40 UTC
MikeD99Front in Leesburg, USA, United States read 4836 CPM on 2023-02-04 11:30:39 UTC
MikeD99Front in Leesburg, USA, United States read 2367 CPM on 2023-02-04 11:29:39 UTC
MikeD99Front in Leesburg, USA, United States read 3442 CPM on 2023-02-04 11:28:39 UTC
MikeD99Front in Leesburg, USA, United States read 3430 CPM on 2023-02-04 11:27:37 UTC
MikeD99Front in Leesburg, USA, United States read 3501 CPM on 2023-02-04 11:26:37 UTC
MikeD99Front in Leesburg, USA, United States read 3464 CPM on 2023-02-04 11:25:36 UTC
chem65 in Black Mountain, NC, USA read 114 CPM on 2023-02-04 11:24:55 UTC
MikeD99Front in Leesburg, USA, United States read 4831 CPM on 2023-02-04 11:24:36 UTC
MikeD99Front in Leesburg, USA, United States read 4947 CPM on 2023-02-04 11:23:36 UTC
MikeD99Front in Leesburg, USA, United States read 3169 CPM on 2023-02-04 11:22:35 UTC
MikeD99Front in Leesburg, USA, United States read 5016 CPM on 2023-02-04 11:21:35 UTC
MikeD99Front in Leesburg, USA, United States read 5322 CPM on 2023-02-04 11:20:35 UTC
MikeD99Front in Leesburg, USA, United States read 4182 CPM on 2023-02-04 11:19:33 UTC
MikeD99Front in Leesburg, USA, United States read 2872 CPM on 2023-02-04 11:18:33 UTC
MikeD99Front in Leesburg, USA, United States read 3324 CPM on 2023-02-04 11:17:33 UTC
MikeD99Front in Leesburg, USA, United States read 3024 CPM on 2023-02-04 11:16:32 UTC
MikeD99Front in Leesburg, USA, United States read 4102 CPM on 2023-02-04 11:15:32 UTC
MikeD99Front in Leesburg, USA, United States read 4344 CPM on 2023-02-04 11:14:31 UTC
MikeD99Front in Leesburg, USA, United States read 3037 CPM on 2023-02-04 11:13:31 UTC
MikeD99Front in Leesburg, USA, United States read 4041 CPM on 2023-02-04 11:12:31 UTC
MikeD99Front in Leesburg, USA, United States read 3039 CPM on 2023-02-04 11:11:30 UTC
MikeD99Front in Leesburg, USA, United States read 3248 CPM on 2023-02-04 11:10:30 UTC
MikeD99Front in Leesburg, USA, United States read 3243 CPM on 2023-02-04 11:09:29 UTC
MikeD99Front in Leesburg, USA, United States read 4728 CPM on 2023-02-04 11:08:29 UTC
MikeD99Front in Leesburg, USA, United States read 2661 CPM on 2023-02-04 11:07:29 UTC
MikeD99Front in Leesburg, USA, United States read 4771 CPM on 2023-02-04 11:06:28 UTC
MikeD99Front in Leesburg, USA, United States read 3520 CPM on 2023-02-04 11:05:28 UTC
MikeD99Front in Leesburg, USA, United States read 2902 CPM on 2023-02-04 11:04:28 UTC
MikeD99Front in Leesburg, USA, United States read 4203 CPM on 2023-02-04 11:03:27 UTC
MikeD99Front in Leesburg, USA, United States read 3501 CPM on 2023-02-04 11:02:27 UTC
MikeD99Front in Leesburg, USA, United States read 3140 CPM on 2023-02-04 11:01:26 UTC
MikeD99Front in Leesburg, USA, United States read 1649 CPM on 2023-02-04 11:00:26 UTC
MikeD99Front in Leesburg, USA, United States read 3517 CPM on 2023-02-04 10:59:25 UTC
MikeD99Front in Leesburg, USA, United States read 3173 CPM on 2023-02-04 10:58:25 UTC
MikeD99Front in Leesburg, USA, United States read 2829 CPM on 2023-02-04 10:57:25 UTC
MikeD99Front in Leesburg, USA, United States read 2797 CPM on 2023-02-04 10:56:24 UTC
MikeD99Front in Leesburg, USA, United States read 3113 CPM on 2023-02-04 10:55:24 UTC
MikeD99Front in Leesburg, USA, United States read 3008 CPM on 2023-02-04 10:54:25 UTC
MikeD99Front in Leesburg, USA, United States read 2794 CPM on 2023-02-04 10:53:24 UTC
MikeD99Front in Leesburg, USA, United States read 3509 CPM on 2023-02-04 10:52:23 UTC
MikeD99Front in Leesburg, USA, United States read 3383 CPM on 2023-02-04 10:51:22 UTC
MikeD99Front in Leesburg, USA, United States read 4517 CPM on 2023-02-04 10:50:22 UTC
MikeD99Front in Leesburg, USA, United States read 2731 CPM on 2023-02-04 10:49:22 UTC
MikeD99Front in Leesburg, USA, United States read 3113 CPM on 2023-02-04 10:48:21 UTC
MikeD99Front in Leesburg, USA, United States read 3420 CPM on 2023-02-04 10:47:21 UTC
MikeD99Front in Leesburg, USA, United States read 2538 CPM on 2023-02-04 10:46:20 UTC
MikeD99Front in Leesburg, USA, United States read 2675 CPM on 2023-02-04 10:45:20 UTC
MikeD99Front in Leesburg, USA, United States read 4232 CPM on 2023-02-04 10:44:19 UTC
MikeD99Front in Leesburg, USA, United States read 4446 CPM on 2023-02-04 10:43:19 UTC
MikeD99Front in Leesburg, USA, United States read 3120 CPM on 2023-02-04 10:42:19 UTC
MikeD99Front in Leesburg, USA, United States read 4041 CPM on 2023-02-04 10:41:18 UTC
MikeD99Front in Leesburg, USA, United States read 1120 CPM on 2023-02-04 10:40:18 UTC
MikeD99Front in Leesburg, USA, United States read 5279 CPM on 2023-02-04 10:39:17 UTC
MikeD99Front in Leesburg, USA, United States read 2975 CPM on 2023-02-04 10:38:17 UTC
MikeD99Front in Leesburg, USA, United States read 3387 CPM on 2023-02-04 10:37:16 UTC
MikeD99Front in Leesburg, USA, United States read 2474 CPM on 2023-02-04 10:36:16 UTC
MikeD99Front in Leesburg, USA, United States read 2752 CPM on 2023-02-04 10:35:16 UTC
MikeD99Front in Leesburg, USA, United States read 5377 CPM on 2023-02-04 10:34:15 UTC
MikeD99Front in Leesburg, USA, United States read 3061 CPM on 2023-02-04 10:33:15 UTC
MikeD99Front in Leesburg, USA, United States read 5076 CPM on 2023-02-04 10:32:14 UTC
MikeD99Front in Leesburg, USA, United States read 2880 CPM on 2023-02-04 10:31:13 UTC
MikeD99Front in Leesburg, USA, United States read 3131 CPM on 2023-02-04 10:30:13 UTC
MikeD99Front in Leesburg, USA, United States read 4266 CPM on 2023-02-04 10:29:13 UTC
chem65 in Black Mountain, NC, USA read 103 CPM on 2023-02-04 10:28:19 UTC
MikeD99Front in Leesburg, USA, United States read 3645 CPM on 2023-02-04 10:28:12 UTC
MikeD99Front in Leesburg, USA, United States read 3171 CPM on 2023-02-04 10:27:12 UTC
MikeD99Front in Leesburg, USA, United States read 4349 CPM on 2023-02-04 10:26:12 UTC
MikeD99Front in Leesburg, USA, United States read 3663 CPM on 2023-02-04 10:25:11 UTC
MikeD99Front in Leesburg, USA, United States read 3560 CPM on 2023-02-04 10:24:11 UTC
MikeD99Front in Leesburg, USA, United States read 5253 CPM on 2023-02-04 10:23:11 UTC
MikeD99Front in Leesburg, USA, United States read 3777 CPM on 2023-02-04 10:22:10 UTC
MikeD99Front in Leesburg, USA, United States read 3956 CPM on 2023-02-04 10:21:10 UTC
MikeD99Front in Leesburg, USA, United States read 4134 CPM on 2023-02-04 10:20:09 UTC
MikeD99Front in Leesburg, USA, United States read 7228 CPM on 2023-02-04 10:19:09 UTC
MikeD99Front in Leesburg, USA, United States read 3868 CPM on 2023-02-04 10:18:09 UTC
MikeD99Front in Leesburg, USA, United States read 3546 CPM on 2023-02-04 10:17:08 UTC
MikeD99Front in Leesburg, USA, United States read 5896 CPM on 2023-02-04 10:16:08 UTC
MikeD99Front in Leesburg, USA, United States read 3510 CPM on 2023-02-04 10:15:07 UTC
MikeD99Front in Leesburg, USA, United States read 4216 CPM on 2023-02-04 10:14:09 UTC
MikeD99Front in Leesburg, USA, United States read 3770 CPM on 2023-02-04 10:13:07 UTC
MikeD99Front in Leesburg, USA, United States read 5554 CPM on 2023-02-04 10:12:06 UTC
MikeD99Front in Leesburg, USA, United States read 2960 CPM on 2023-02-04 10:11:06 UTC
MikeD99Front in Leesburg, USA, United States read 3998 CPM on 2023-02-04 10:10:06 UTC
MikeD99Front in Leesburg, USA, United States read 5825 CPM on 2023-02-04 10:09:05 UTC
MikeD99Front in Leesburg, USA, United States read 3010 CPM on 2023-02-04 10:08:05 UTC
MikeD99Front in Leesburg, USA, United States read 5049 CPM on 2023-02-04 10:07:04 UTC
MikeD99Front in Leesburg, USA, United States read 2249 CPM on 2023-02-04 10:06:04 UTC
MikeD99Front in Leesburg, USA, United States read 4414 CPM on 2023-02-04 10:05:04 UTC
chem65 in Black Mountain, NC, USA read 100 CPM on 2023-02-04 10:04:07 UTC
MikeD99Front in Leesburg, USA, United States read 1802 CPM on 2023-02-04 10:04:03 UTC
MikeD99Front in Leesburg, USA, United States read 4435 CPM on 2023-02-04 10:03:03 UTC
MikeD99Front in Leesburg, USA, United States read 3434 CPM on 2023-02-04 10:02:03 UTC
MikeD99Front in Leesburg, USA, United States read 3979 CPM on 2023-02-04 10:01:02 UTC
MikeD99Front in Leesburg, USA, United States read 4023 CPM on 2023-02-04 10:00:02 UTC
MikeD99Front in Leesburg, USA, United States read 3148 CPM on 2023-02-04 09:59:01 UTC
MikeD99Front in Leesburg, USA, United States read 3811 CPM on 2023-02-04 09:58:01 UTC
MikeD99Front in Leesburg, USA, United States read 5594 CPM on 2023-02-04 09:56:59 UTC
MikeD99Front in Leesburg, USA, United States read 2530 CPM on 2023-02-04 09:55:59 UTC
MikeD99Front in Leesburg, USA, United States read 3096 CPM on 2023-02-04 09:54:58 UTC
MikeD99Front in Leesburg, USA, United States read 5479 CPM on 2023-02-04 09:53:58 UTC
MikeD99Front in Leesburg, USA, United States read 3400 CPM on 2023-02-04 09:52:57 UTC
MikeD99Front in Leesburg, USA, United States read 3956 CPM on 2023-02-04 09:51:57 UTC
MikeD99Front in Leesburg, USA, United States read 6483 CPM on 2023-02-04 09:50:57 UTC
MikeD99Front in Leesburg, USA, United States read 3038 CPM on 2023-02-04 09:49:56 UTC
MikeD99Front in Leesburg, USA, United States read 3040 CPM on 2023-02-04 09:48:56 UTC
MikeD99Front in Leesburg, USA, United States read 3488 CPM on 2023-02-04 09:47:55 UTC
MikeD99Front in Leesburg, USA, United States read 3961 CPM on 2023-02-04 09:46:55 UTC
MikeD99Front in Leesburg, USA, United States read 4729 CPM on 2023-02-04 09:45:55 UTC
MikeD99Front in Leesburg, USA, United States read 3745 CPM on 2023-02-04 09:44:55 UTC
MikeD99Front in Leesburg, USA, United States read 3343 CPM on 2023-02-04 09:43:54 UTC
MikeD99Front in Leesburg, USA, United States read 5087 CPM on 2023-02-04 09:42:54 UTC
MikeD99Front in Leesburg, USA, United States read 4331 CPM on 2023-02-04 09:41:53 UTC
MikeD99Front in Leesburg, USA, United States read 3837 CPM on 2023-02-04 09:40:54 UTC
MikeD99Front in Leesburg, USA, United States read 4717 CPM on 2023-02-04 09:39:52 UTC
MikeD99Front in Leesburg, USA, United States read 5264 CPM on 2023-02-04 09:38:51 UTC
MikeD99Front in Leesburg, USA, United States read 4937 CPM on 2023-02-04 09:37:51 UTC
MikeD99Front in Leesburg, USA, United States read 4015 CPM on 2023-02-04 09:36:51 UTC
MikeD99Front in Leesburg, USA, United States read 5222 CPM on 2023-02-04 09:35:50 UTC
MikeD99Front in Leesburg, USA, United States read 4876 CPM on 2023-02-04 09:34:50 UTC
MikeD99Front in Leesburg, USA, United States read 2744 CPM on 2023-02-04 09:33:50 UTC
MikeD99Front in Leesburg, USA, United States read 5094 CPM on 2023-02-04 09:32:48 UTC
MikeD99Front in Leesburg, USA, United States read 3687 CPM on 2023-02-04 09:31:48 UTC
MikeD99Front in Leesburg, USA, United States read 4198 CPM on 2023-02-04 09:30:48 UTC
MikeD99Front in Leesburg, USA, United States read 4757 CPM on 2023-02-04 09:29:47 UTC
MikeD99Front in Leesburg, USA, United States read 4162 CPM on 2023-02-04 09:28:47 UTC
MikeD99Front in Leesburg, USA, United States read 3668 CPM on 2023-02-04 09:27:46 UTC
MikeD99Front in Leesburg, USA, United States read 4505 CPM on 2023-02-04 09:26:46 UTC
MikeD99Front in Leesburg, USA, United States read 4196 CPM on 2023-02-04 09:25:46 UTC
MikeD99Front in Leesburg, USA, United States read 3113 CPM on 2023-02-04 09:24:45 UTC
MikeD99Front in Leesburg, USA, United States read 3036 CPM on 2023-02-04 09:23:45 UTC
MikeD99Front in Leesburg, USA, United States read 3834 CPM on 2023-02-04 09:22:44 UTC
MikeD99Front in Leesburg, USA, United States read 3379 CPM on 2023-02-04 09:21:44 UTC
MikeD99Front in Leesburg, USA, United States read 4317 CPM on 2023-02-04 09:20:43 UTC
MikeD99Front in Leesburg, USA, United States read 3258 CPM on 2023-02-04 09:19:43 UTC
MikeD99Front in Leesburg, USA, United States read 5318 CPM on 2023-02-04 09:18:42 UTC
MikeD99Front in Leesburg, USA, United States read 3943 CPM on 2023-02-04 09:17:42 UTC
MikeD99Front in Leesburg, USA, United States read 2985 CPM on 2023-02-04 09:16:42 UTC
chem65 in Black Mountain, NC, USA read 126 CPM on 2023-02-04 09:15:42 UTC
MikeD99Front in Leesburg, USA, United States read 4323 CPM on 2023-02-04 09:15:41 UTC
MikeD99Front in Leesburg, USA, United States read 4755 CPM on 2023-02-04 09:14:41 UTC
MikeD99Front in Leesburg, USA, United States read 2454 CPM on 2023-02-04 09:13:40 UTC
MikeD99Front in Leesburg, USA, United States read 3341 CPM on 2023-02-04 09:12:40 UTC
MikeD99Front in Leesburg, USA, United States read 5346 CPM on 2023-02-04 09:11:40 UTC
MikeD99Front in Leesburg, USA, United States read 4827 CPM on 2023-02-04 09:10:40 UTC
MikeD99Front in Leesburg, USA, United States read 4045 CPM on 2023-02-04 09:09:39 UTC
MikeD99Front in Leesburg, USA, United States read 3378 CPM on 2023-02-04 09:08:39 UTC
MikeD99Front in Leesburg, USA, United States read 4586 CPM on 2023-02-04 09:07:38 UTC
MikeD99Front in Leesburg, USA, United States read 3785 CPM on 2023-02-04 09:06:38 UTC
MikeD99Front in Leesburg, USA, United States read 5944 CPM on 2023-02-04 09:05:37 UTC
MikeD99Front in Leesburg, USA, United States read 4430 CPM on 2023-02-04 09:04:37 UTC
MikeD99Front in Leesburg, USA, United States read 3345 CPM on 2023-02-04 09:03:37 UTC
MikeD99Front in Leesburg, USA, United States read 4191 CPM on 2023-02-04 09:02:36 UTC
MikeD99Front in Leesburg, USA, United States read 4268 CPM on 2023-02-04 09:01:36 UTC
MikeD99Front in Leesburg, USA, United States read 3803 CPM on 2023-02-04 09:00:35 UTC
MikeD99Front in Leesburg, USA, United States read 2564 CPM on 2023-02-04 08:59:35 UTC
MikeD99Front in Leesburg, USA, United States read 4290 CPM on 2023-02-04 08:58:35 UTC
MikeD99Front in Leesburg, USA, United States read 5326 CPM on 2023-02-04 08:57:34 UTC
MikeD99Front in Leesburg, USA, United States read 3138 CPM on 2023-02-04 08:56:34 UTC
MikeD99Front in Leesburg, USA, United States read 3604 CPM on 2023-02-04 08:55:34 UTC
MikeD99Front in Leesburg, USA, United States read 4341 CPM on 2023-02-04 08:54:33 UTC
MikeD99Front in Leesburg, USA, United States read 4394 CPM on 2023-02-04 08:53:33 UTC
MikeD99Front in Leesburg, USA, United States read 4964 CPM on 2023-02-04 08:52:32 UTC
MikeD99Front in Leesburg, USA, United States read 6383 CPM on 2023-02-04 08:51:32 UTC
MikeD99Front in Leesburg, USA, United States read 2596 CPM on 2023-02-04 08:50:32 UTC
MikeD99Front in Leesburg, USA, United States read 2839 CPM on 2023-02-04 08:49:31 UTC
MikeD99Front in Leesburg, USA, United States read 4046 CPM on 2023-02-04 08:48:31 UTC
MikeD99Front in Leesburg, USA, United States read 4277 CPM on 2023-02-04 08:47:30 UTC
MikeD99Front in Leesburg, USA, United States read 3347 CPM on 2023-02-04 08:46:30 UTC
MikeD99Front in Leesburg, USA, United States read 4949 CPM on 2023-02-04 08:45:30 UTC
MikeD99Front in Leesburg, USA, United States read 5597 CPM on 2023-02-04 08:44:29 UTC
MikeD99Front in Leesburg, USA, United States read 3463 CPM on 2023-02-04 08:43:29 UTC
MikeD99Front in Leesburg, USA, United States read 4469 CPM on 2023-02-04 08:42:28 UTC
MikeD99Front in Leesburg, USA, United States read 4738 CPM on 2023-02-04 08:41:27 UTC
MikeD99Front in Leesburg, USA, United States read 3805 CPM on 2023-02-04 08:40:27 UTC
MikeD99Front in Leesburg, USA, United States read 4829 CPM on 2023-02-04 08:39:26 UTC
MikeD99Front in Leesburg, USA, United States read 4926 CPM on 2023-02-04 08:38:26 UTC
MikeD99Front in Leesburg, USA, United States read 4833 CPM on 2023-02-04 08:37:25 UTC
MikeD99Front in Leesburg, USA, United States read 3291 CPM on 2023-02-04 08:36:25 UTC
MikeD99Front in Leesburg, USA, United States read 2990 CPM on 2023-02-04 08:35:25 UTC
MikeD99Front in Leesburg, USA, United States read 4363 CPM on 2023-02-04 08:34:24 UTC
MikeD99Front in Leesburg, USA, United States read 3418 CPM on 2023-02-04 08:33:28 UTC
MikeD99Front in Leesburg, USA, United States read 3299 CPM on 2023-02-04 08:32:23 UTC
MikeD99Front in Leesburg, USA, United States read 3544 CPM on 2023-02-04 08:31:23 UTC
chem65 in Black Mountain, NC, USA read 114 CPM on 2023-02-04 08:31:19 UTC
MikeD99Front in Leesburg, USA, United States read 2497 CPM on 2023-02-04 08:30:23 UTC
MikeD99Front in Leesburg, USA, United States read 3681 CPM on 2023-02-04 08:29:22 UTC
MikeD99Front in Leesburg, USA, United States read 2672 CPM on 2023-02-04 08:28:22 UTC
MikeD99Front in Leesburg, USA, United States read 2154 CPM on 2023-02-04 08:27:21 UTC
MikeD99Front in Leesburg, USA, United States read 5451 CPM on 2023-02-04 08:26:21 UTC
MikeD99Front in Leesburg, USA, United States read 3364 CPM on 2023-02-04 08:25:20 UTC
MikeD99Front in Leesburg, USA, United States read 3007 CPM on 2023-02-04 08:24:21 UTC
MikeD99Front in Leesburg, USA, United States read 4730 CPM on 2023-02-04 08:23:20 UTC
MikeD99Front in Leesburg, USA, United States read 4659 CPM on 2023-02-04 08:22:19 UTC
MikeD99Front in Leesburg, USA, United States read 4582 CPM on 2023-02-04 08:21:19 UTC
MikeD99Front in Leesburg, USA, United States read 4846 CPM on 2023-02-04 08:20:18 UTC
MikeD99Front in Leesburg, USA, United States read 2683 CPM on 2023-02-04 08:19:18 UTC
MikeD99Front in Leesburg, USA, United States read 2181 CPM on 2023-02-04 08:18:17 UTC
MikeD99Front in Leesburg, USA, United States read 2301 CPM on 2023-02-04 08:17:17 UTC
MikeD99Front in Leesburg, USA, United States read 4833 CPM on 2023-02-04 08:16:17 UTC
MikeD99Front in Leesburg, USA, United States read 3584 CPM on 2023-02-04 08:15:16 UTC
MikeD99Front in Leesburg, USA, United States read 4564 CPM on 2023-02-04 08:14:16 UTC
MikeD99Front in Leesburg, USA, United States read 2948 CPM on 2023-02-04 08:13:15 UTC
MikeD99Front in Leesburg, USA, United States read 3805 CPM on 2023-02-04 08:12:15 UTC
MikeD99Front in Leesburg, USA, United States read 3843 CPM on 2023-02-04 08:11:14 UTC
MikeD99Front in Leesburg, USA, United States read 4568 CPM on 2023-02-04 08:10:14 UTC
MikeD99Front in Leesburg, USA, United States read 3701 CPM on 2023-02-04 08:09:14 UTC
MikeD99Front in Leesburg, USA, United States read 3793 CPM on 2023-02-04 08:08:13 UTC
MikeD99Front in Leesburg, USA, United States read 3940 CPM on 2023-02-04 08:07:13 UTC
MikeD99Front in Leesburg, USA, United States read 3017 CPM on 2023-02-04 08:06:13 UTC
MikeD99Front in Leesburg, USA, United States read 3720 CPM on 2023-02-04 08:05:12 UTC
MikeD99Front in Leesburg, USA, United States read 3908 CPM on 2023-02-04 08:04:12 UTC
MikeD99Front in Leesburg, USA, United States read 3899 CPM on 2023-02-04 08:03:11 UTC
MikeD99Front in Leesburg, USA, United States read 4415 CPM on 2023-02-04 08:02:11 UTC
MikeD99Front in Leesburg, USA, United States read 3335 CPM on 2023-02-04 08:01:11 UTC
MikeD99Front in Leesburg, USA, United States read 5379 CPM on 2023-02-04 08:00:11 UTC
MikeD99Front in Leesburg, USA, United States read 3241 CPM on 2023-02-04 07:59:10 UTC
MikeD99Front in Leesburg, USA, United States read 5022 CPM on 2023-02-04 07:58:09 UTC
MikeD99Front in Leesburg, USA, United States read 2967 CPM on 2023-02-04 07:57:09 UTC
MikeD99Front in Leesburg, USA, United States read 4133 CPM on 2023-02-04 07:56:08 UTC
MikeD99Front in Leesburg, USA, United States read 3572 CPM on 2023-02-04 07:55:08 UTC
MikeD99Front in Leesburg, USA, United States read 4773 CPM on 2023-02-04 07:54:08 UTC
MikeD99Front in Leesburg, USA, United States read 2851 CPM on 2023-02-04 07:53:07 UTC
MikeD99Front in Leesburg, USA, United States read 4117 CPM on 2023-02-04 07:52:07 UTC
MikeD99Front in Leesburg, USA, United States read 4058 CPM on 2023-02-04 07:51:06 UTC
chem65 in Black Mountain, NC, USA read 109 CPM on 2023-02-04 07:50:59 UTC
MikeD99Front in Leesburg, USA, United States read 3363 CPM on 2023-02-04 07:50:06 UTC
MikeD99Front in Leesburg, USA, United States read 4141 CPM on 2023-02-04 07:49:05 UTC
MikeD99Front in Leesburg, USA, United States read 3509 CPM on 2023-02-04 07:48:05 UTC
MikeD99Front in Leesburg, USA, United States read 2886 CPM on 2023-02-04 07:47:05 UTC
chem65 in Black Mountain, NC, USA read 108 CPM on 2023-02-04 07:46:56 UTC
MikeD99Front in Leesburg, USA, United States read 3522 CPM on 2023-02-04 07:46:04 UTC
MikeD99Front in Leesburg, USA, United States read 3160 CPM on 2023-02-04 07:45:04 UTC
MikeD99Front in Leesburg, USA, United States read 3734 CPM on 2023-02-04 07:44:03 UTC
MikeD99Front in Leesburg, USA, United States read 4868 CPM on 2023-02-04 07:43:03 UTC
MikeD99Front in Leesburg, USA, United States read 3633 CPM on 2023-02-04 07:42:02 UTC
MikeD99Front in Leesburg, USA, United States read 3796 CPM on 2023-02-04 07:41:02 UTC
MikeD99Front in Leesburg, USA, United States read 2881 CPM on 2023-02-04 07:40:02 UTC
MikeD99Front in Leesburg, USA, United States read 2565 CPM on 2023-02-04 07:39:02 UTC
MikeD99Front in Leesburg, USA, United States read 2625 CPM on 2023-02-04 07:38:01 UTC
MikeD99Front in Leesburg, USA, United States read 3393 CPM on 2023-02-04 07:37:01 UTC
MikeD99Front in Leesburg, USA, United States read 4103 CPM on 2023-02-04 07:36:00 UTC
MikeD99Front in Leesburg, USA, United States read 2511 CPM on 2023-02-04 07:35:04 UTC
MikeD99Front in Leesburg, USA, United States read 4310 CPM on 2023-02-04 07:33:59 UTC
MikeD99Front in Leesburg, USA, United States read 2725 CPM on 2023-02-04 07:32:59 UTC
MikeD99Front in Leesburg, USA, United States read 4191 CPM on 2023-02-04 07:31:59 UTC
MikeD99Front in Leesburg, USA, United States read 3248 CPM on 2023-02-04 07:30:58 UTC
MikeD99Front in Leesburg, USA, United States read 3025 CPM on 2023-02-04 07:29:58 UTC
MikeD99Front in Leesburg, USA, United States read 3887 CPM on 2023-02-04 07:29:00 UTC
MikeD99Front in Leesburg, USA, United States read 3370 CPM on 2023-02-04 07:27:57 UTC
MikeD99Front in Leesburg, USA, United States read 2814 CPM on 2023-02-04 07:26:57 UTC
MikeD99Front in Leesburg, USA, United States read 3649 CPM on 2023-02-04 07:25:56 UTC
MikeD99Front in Leesburg, USA, United States read 3356 CPM on 2023-02-04 07:24:56 UTC
MikeD99Front in Leesburg, USA, United States read 3569 CPM on 2023-02-04 07:23:56 UTC
MikeD99Front in Leesburg, USA, United States read 3993 CPM on 2023-02-04 07:22:55 UTC
MikeD99Front in Leesburg, USA, United States read 1823 CPM on 2023-02-04 07:21:55 UTC
MikeD99Front in Leesburg, USA, United States read 3673 CPM on 2023-02-04 07:20:55 UTC
MikeD99Front in Leesburg, USA, United States read 4797 CPM on 2023-02-04 07:19:54 UTC
MikeD99Front in Leesburg, USA, United States read 2507 CPM on 2023-02-04 07:18:54 UTC
chem65 in Black Mountain, NC, USA read 107 CPM on 2023-02-04 07:18:42 UTC
MikeD99Front in Leesburg, USA, United States read 3276 CPM on 2023-02-04 07:17:53 UTC
MikeD99Front in Leesburg, USA, United States read 3871 CPM on 2023-02-04 07:16:53 UTC
MikeD99Front in Leesburg, USA, United States read 3258 CPM on 2023-02-04 07:15:56 UTC
MikeD99Front in Leesburg, USA, United States read 3800 CPM on 2023-02-04 07:14:52 UTC
chem65 in Black Mountain, NC, USA read 103 CPM on 2023-02-04 07:14:40 UTC
MikeD99Front in Leesburg, USA, United States read 3556 CPM on 2023-02-04 07:13:51 UTC
MikeD99Front in Leesburg, USA, United States read 2834 CPM on 2023-02-04 07:12:51 UTC
MikeD99Front in Leesburg, USA, United States read 2731 CPM on 2023-02-04 07:11:51 UTC
MikeD99Front in Leesburg, USA, United States read 2448 CPM on 2023-02-04 07:10:50 UTC
chem65 in Black Mountain, NC, USA read 135 CPM on 2023-02-04 07:10:38 UTC
MikeD99Front in Leesburg, USA, United States read 3857 CPM on 2023-02-04 07:09:50 UTC
MikeD99Front in Leesburg, USA, United States read 3048 CPM on 2023-02-04 07:08:49 UTC
MikeD99Front in Leesburg, USA, United States read 3618 CPM on 2023-02-04 07:07:49 UTC
MikeD99Front in Leesburg, USA, United States read 4131 CPM on 2023-02-04 07:06:48 UTC
MikeD99Front in Leesburg, USA, United States read 4101 CPM on 2023-02-04 07:05:48 UTC
MikeD99Front in Leesburg, USA, United States read 3036 CPM on 2023-02-04 07:04:48 UTC
MikeD99Front in Leesburg, USA, United States read 3751 CPM on 2023-02-04 07:03:47 UTC
MikeD99Front in Leesburg, USA, United States read 3449 CPM on 2023-02-04 07:02:47 UTC
chem65 in Black Mountain, NC, USA read 139 CPM on 2023-02-04 07:02:33 UTC
MikeD99Front in Leesburg, USA, United States read 2191 CPM on 2023-02-04 07:01:46 UTC
MikeD99Front in Leesburg, USA, United States read 2863 CPM on 2023-02-04 07:00:46 UTC
MikeD99Front in Leesburg, USA, United States read 3062 CPM on 2023-02-04 06:59:46 UTC
MikeD99Front in Leesburg, USA, United States read 3628 CPM on 2023-02-04 06:58:45 UTC
chem65 in Black Mountain, NC, USA read 110 CPM on 2023-02-04 06:58:30 UTC
MikeD99Front in Leesburg, USA, United States read 3111 CPM on 2023-02-04 06:57:45 UTC
MikeD99Front in Leesburg, USA, United States read 3330 CPM on 2023-02-04 06:56:44 UTC
MikeD99Front in Leesburg, USA, United States read 2660 CPM on 2023-02-04 06:55:44 UTC
MikeD99Front in Leesburg, USA, United States read 3455 CPM on 2023-02-04 06:54:44 UTC
chem65 in Black Mountain, NC, USA read 100 CPM on 2023-02-04 06:54:31 UTC
MikeD99Front in Leesburg, USA, United States read 1565 CPM on 2023-02-04 06:53:43 UTC
MikeD99Front in Leesburg, USA, United States read 3144 CPM on 2023-02-04 06:52:43 UTC
MikeD99Front in Leesburg, USA, United States read 3531 CPM on 2023-02-04 06:51:42 UTC
MikeD99Front in Leesburg, USA, United States read 2727 CPM on 2023-02-04 06:50:42 UTC
chem65 in Black Mountain, NC, USA read 123 CPM on 2023-02-04 06:50:26 UTC
MikeD99Front in Leesburg, USA, United States read 2346 CPM on 2023-02-04 06:49:42 UTC
MikeD99Front in Leesburg, USA, United States read 3531 CPM on 2023-02-04 06:48:41 UTC
MikeD99Front in Leesburg, USA, United States read 2815 CPM on 2023-02-04 06:47:41 UTC
MikeD99Front in Leesburg, USA, United States read 4029 CPM on 2023-02-04 06:46:40 UTC
MikeD99Front in Leesburg, USA, United States read 2681 CPM on 2023-02-04 06:45:40 UTC
MikeD99Front in Leesburg, USA, United States read 3476 CPM on 2023-02-04 06:44:40 UTC
MikeD99Front in Leesburg, USA, United States read 2223 CPM on 2023-02-04 06:43:39 UTC
MikeD99Front in Leesburg, USA, United States read 2069 CPM on 2023-02-04 06:42:39 UTC
MikeD99Front in Leesburg, USA, United States read 2586 CPM on 2023-02-04 06:41:39 UTC
MikeD99Front in Leesburg, USA, United States read 3174 CPM on 2023-02-04 06:40:38 UTC
MikeD99Front in Leesburg, USA, United States read 2876 CPM on 2023-02-04 06:39:38 UTC
MikeD99Front in Leesburg, USA, United States read 3084 CPM on 2023-02-04 06:38:38 UTC
MikeD99Front in Leesburg, USA, United States read 2722 CPM on 2023-02-04 06:37:37 UTC
MikeD99Front in Leesburg, USA, United States read 2141 CPM on 2023-02-04 06:36:36 UTC
MikeD99Front in Leesburg, USA, United States read 2215 CPM on 2023-02-04 06:35:36 UTC
MikeD99Front in Leesburg, USA, United States read 2072 CPM on 2023-02-04 06:34:36 UTC
chem65 in Black Mountain, NC, USA read 108 CPM on 2023-02-04 06:34:19 UTC
MikeD99Front in Leesburg, USA, United States read 2313 CPM on 2023-02-04 06:33:35 UTC
MikeD99Front in Leesburg, USA, United States read 2355 CPM on 2023-02-04 06:32:36 UTC
MikeD99Front in Leesburg, USA, United States read 2448 CPM on 2023-02-04 06:31:34 UTC
MikeD99Front in Leesburg, USA, United States read 1768 CPM on 2023-02-04 06:30:34 UTC
MikeD99Front in Leesburg, USA, United States read 2499 CPM on 2023-02-04 06:29:35 UTC
MikeD99Front in Leesburg, USA, United States read 2833 CPM on 2023-02-04 06:28:33 UTC
MikeD99Front in Leesburg, USA, United States read 1714 CPM on 2023-02-04 06:27:33 UTC
MikeD99Front in Leesburg, USA, United States read 2302 CPM on 2023-02-04 06:26:33 UTC
chem65 in Black Mountain, NC, USA read 104 CPM on 2023-02-04 06:26:14 UTC
MikeD99Front in Leesburg, USA, United States read 2195 CPM on 2023-02-04 06:25:32 UTC
MikeD99Front in Leesburg, USA, United States read 3226 CPM on 2023-02-04 06:24:32 UTC
MikeD99Front in Leesburg, USA, United States read 3345 CPM on 2023-02-04 06:23:31 UTC
MikeD99Front in Leesburg, USA, United States read 2906 CPM on 2023-02-04 06:22:31 UTC
chem65 in Black Mountain, NC, USA read 105 CPM on 2023-02-04 06:22:12 UTC
MikeD99Front in Leesburg, USA, United States read 2269 CPM on 2023-02-04 06:21:29 UTC
MikeD99Front in Leesburg, USA, United States read 2876 CPM on 2023-02-04 06:20:28 UTC
MikeD99Front in Leesburg, USA, United States read 2756 CPM on 2023-02-04 06:19:37 UTC
MikeD99Front in Leesburg, USA, United States read 2249 CPM on 2023-02-04 06:18:28 UTC
chem65 in Black Mountain, NC, USA read 101 CPM on 2023-02-04 06:18:10 UTC
MikeD99Front in Leesburg, USA, United States read 2249 CPM on 2023-02-04 06:17:28 UTC
MikeD99Front in Leesburg, USA, United States read 2920 CPM on 2023-02-04 06:16:27 UTC
MikeD99Front in Leesburg, USA, United States read 1996 CPM on 2023-02-04 06:15:26 UTC
MikeD99Front in Leesburg, USA, United States read 1897 CPM on 2023-02-04 06:14:25 UTC
MikeD99Front in Leesburg, USA, United States read 2491 CPM on 2023-02-04 06:13:25 UTC
MikeD99Front in Leesburg, USA, United States read 2308 CPM on 2023-02-04 06:12:25 UTC
MikeD99Front in Leesburg, USA, United States read 2946 CPM on 2023-02-04 06:11:25 UTC
MikeD99Front in Leesburg, USA, United States read 2731 CPM on 2023-02-04 06:10:24 UTC
chem65 in Black Mountain, NC, USA read 118 CPM on 2023-02-04 06:10:06 UTC
MikeD99Front in Leesburg, USA, United States read 2898 CPM on 2023-02-04 06:09:24 UTC
MikeD99Front in Leesburg, USA, United States read 1172 CPM on 2023-02-04 06:08:23 UTC
MikeD99Front in Leesburg, USA, United States read 2910 CPM on 2023-02-04 06:07:23 UTC
MikeD99Front in Leesburg, USA, United States read 2266 CPM on 2023-02-04 06:06:23 UTC
chem65 in Black Mountain, NC, USA read 102 CPM on 2023-02-04 06:06:03 UTC
MikeD99Front in Leesburg, USA, United States read 2915 CPM on 2023-02-04 06:05:27 UTC
MikeD99Front in Leesburg, USA, United States read 2708 CPM on 2023-02-04 06:04:21 UTC
MikeD99Front in Leesburg, USA, United States read 2023 CPM on 2023-02-04 06:03:21 UTC
MikeD99Front in Leesburg, USA, United States read 2303 CPM on 2023-02-04 06:02:21 UTC
chem65 in Black Mountain, NC, USA read 104 CPM on 2023-02-04 06:02:01 UTC
MikeD99Front in Leesburg, USA, United States read 3087 CPM on 2023-02-04 06:01:20 UTC
MikeD99Front in Leesburg, USA, United States read 1850 CPM on 2023-02-04 06:00:20 UTC
MikeD99Front in Leesburg, USA, United States read 2470 CPM on 2023-02-04 05:59:18 UTC
MikeD99Front in Leesburg, USA, United States read 2302 CPM on 2023-02-04 05:58:18 UTC
MikeD99Front in Leesburg, USA, United States read 1607 CPM on 2023-02-04 05:57:18 UTC
MikeD99Front in Leesburg, USA, United States read 2957 CPM on 2023-02-04 05:56:17 UTC
MikeD99Front in Leesburg, USA, United States read 2360 CPM on 2023-02-04 05:55:17 UTC
MikeD99Front in Leesburg, USA, United States read 2658 CPM on 2023-02-04 05:54:17 UTC
chem65 in Black Mountain, NC, USA read 140 CPM on 2023-02-04 05:53:57 UTC
MikeD99Front in Leesburg, USA, United States read 1918 CPM on 2023-02-04 05:53:16 UTC
MikeD99Front in Leesburg, USA, United States read 2503 CPM on 2023-02-04 05:52:16 UTC
MikeD99Front in Leesburg, USA, United States read 2184 CPM on 2023-02-04 05:51:15 UTC
MikeD99Front in Leesburg, USA, United States read 2809 CPM on 2023-02-04 05:50:15 UTC
chem65 in Black Mountain, NC, USA read 126 CPM on 2023-02-04 05:49:56 UTC
MikeD99Front in Leesburg, USA, United States read 3202 CPM on 2023-02-04 05:49:15 UTC
MikeD99Front in Leesburg, USA, United States read 2573 CPM on 2023-02-04 05:48:14 UTC
MikeD99Front in Leesburg, USA, United States read 2177 CPM on 2023-02-04 05:47:14 UTC
MikeD99Front in Leesburg, USA, United States read 2644 CPM on 2023-02-04 05:46:14 UTC
MikeD99Front in Leesburg, USA, United States read 2328 CPM on 2023-02-04 05:45:14 UTC
MikeD99Front in Leesburg, USA, United States read 2394 CPM on 2023-02-04 05:44:13 UTC
MikeD99Front in Leesburg, USA, United States read 1643 CPM on 2023-02-04 05:43:13 UTC
MikeD99Front in Leesburg, USA, United States read 2189 CPM on 2023-02-04 05:42:11 UTC
MikeD99Front in Leesburg, USA, United States read 2054 CPM on 2023-02-04 05:41:11 UTC
MikeD99Front in Leesburg, USA, United States read 2616 CPM on 2023-02-04 05:40:10 UTC
MikeD99Front in Leesburg, USA, United States read 2213 CPM on 2023-02-04 05:39:10 UTC
MikeD99Front in Leesburg, USA, United States read 1953 CPM on 2023-02-04 05:38:09 UTC
MikeD99Front in Leesburg, USA, United States read 2883 CPM on 2023-02-04 05:37:09 UTC
MikeD99Front in Leesburg, USA, United States read 1731 CPM on 2023-02-04 05:36:09 UTC
MikeD99Front in Leesburg, USA, United States read 1706 CPM on 2023-02-04 05:35:08 UTC
MikeD99Front in Leesburg, USA, United States read 1677 CPM on 2023-02-04 05:34:08 UTC
chem65 in Black Mountain, NC, USA read 115 CPM on 2023-02-04 05:33:47 UTC
MikeD99Front in Leesburg, USA, United States read 2725 CPM on 2023-02-04 05:33:08 UTC
MikeD99Front in Leesburg, USA, United States read 1884 CPM on 2023-02-04 05:32:07 UTC
MikeD99Front in Leesburg, USA, United States read 2351 CPM on 2023-02-04 05:31:07 UTC
MikeD99Front in Leesburg, USA, United States read 2070 CPM on 2023-02-04 05:30:06 UTC
chem65 in Black Mountain, NC, USA read 121 CPM on 2023-02-04 05:29:45 UTC
MikeD99Front in Leesburg, USA, United States read 1414 CPM on 2023-02-04 05:29:06 UTC
MikeD99Front in Leesburg, USA, United States read 2547 CPM on 2023-02-04 05:28:05 UTC
MikeD99Front in Leesburg, USA, United States read 1221 CPM on 2023-02-04 05:27:05 UTC
MikeD99Front in Leesburg, USA, United States read 1706 CPM on 2023-02-04 05:26:05 UTC
chem65 in Black Mountain, NC, USA read 104 CPM on 2023-02-04 05:25:43 UTC
MikeD99Front in Leesburg, USA, United States read 2401 CPM on 2023-02-04 05:25:05 UTC
MikeD99Front in Leesburg, USA, United States read 2051 CPM on 2023-02-04 05:24:04 UTC
MikeD99Front in Leesburg, USA, United States read 1704 CPM on 2023-02-04 05:23:06 UTC
MikeD99Front in Leesburg, USA, United States read 1559 CPM on 2023-02-04 05:22:03 UTC
chem65 in Black Mountain, NC, USA read 107 CPM on 2023-02-04 05:21:41 UTC
MikeD99Front in Leesburg, USA, United States read 1498 CPM on 2023-02-04 05:21:03 UTC
MikeD99Front in Leesburg, USA, United States read 3041 CPM on 2023-02-04 05:20:02 UTC
MikeD99Front in Leesburg, USA, United States read 2589 CPM on 2023-02-04 05:19:02 UTC
MikeD99Front in Leesburg, USA, United States read 1707 CPM on 2023-02-04 05:18:01 UTC
MikeD99Front in Leesburg, USA, United States read 2513 CPM on 2023-02-04 05:17:04 UTC
MikeD99Front in Leesburg, USA, United States read 1904 CPM on 2023-02-04 05:16:01 UTC
MikeD99Front in Leesburg, USA, United States read 2440 CPM on 2023-02-04 05:15:01 UTC
MikeD99Front in Leesburg, USA, United States read 1391 CPM on 2023-02-04 05:14:00 UTC
MikeD99Front in Leesburg, USA, United States read 1675 CPM on 2023-02-04 05:13:00 UTC
MikeD99Front in Leesburg, USA, United States read 939 CPM on 2023-02-04 05:11:59 UTC
MikeD99Front in Leesburg, USA, United States read 1790 CPM on 2023-02-04 05:10:59 UTC
MikeD99Front in Leesburg, USA, United States read 1760 CPM on 2023-02-04 05:09:58 UTC
MikeD99Front in Leesburg, USA, United States read 2146 CPM on 2023-02-04 05:08:58 UTC
MikeD99Front in Leesburg, USA, United States read 2245 CPM on 2023-02-04 05:07:58 UTC
MikeD99Front in Leesburg, USA, United States read 2090 CPM on 2023-02-04 05:06:57 UTC
MikeD99Front in Leesburg, USA, United States read 1441 CPM on 2023-02-04 05:05:57 UTC
MikeD99Front in Leesburg, USA, United States read 2500 CPM on 2023-02-04 05:04:56 UTC
MikeD99Front in Leesburg, USA, United States read 2024 CPM on 2023-02-04 05:03:58 UTC
MikeD99Front in Leesburg, USA, United States read 1810 CPM on 2023-02-04 05:02:56 UTC
MikeD99Front in Leesburg, USA, United States read 882 CPM on 2023-02-04 05:01:55 UTC
MikeD99Front in Leesburg, USA, United States read 1825 CPM on 2023-02-04 05:00:55 UTC
MikeD99Front in Leesburg, USA, United States read 1622 CPM on 2023-02-04 04:59:54 UTC
MikeD99Front in Leesburg, USA, United States read 1888 CPM on 2023-02-04 04:58:54 UTC
MikeD99Front in Leesburg, USA, United States read 1326 CPM on 2023-02-04 04:57:53 UTC
MikeD99Front in Leesburg, USA, United States read 1436 CPM on 2023-02-04 04:56:53 UTC
MikeD99Front in Leesburg, USA, United States read 1479 CPM on 2023-02-04 04:55:52 UTC
MikeD99Front in Leesburg, USA, United States read 1910 CPM on 2023-02-04 04:54:52 UTC
MikeD99Front in Leesburg, USA, United States read 2923 CPM on 2023-02-04 04:53:52 UTC
chem65 in Black Mountain, NC, USA read 101 CPM on 2023-02-04 04:53:27 UTC
MikeD99Front in Leesburg, USA, United States read 1616 CPM on 2023-02-04 04:52:51 UTC
MikeD99Front in Leesburg, USA, United States read 1321 CPM on 2023-02-04 04:51:51 UTC
MikeD99Front in Leesburg, USA, United States read 2287 CPM on 2023-02-04 04:50:52 UTC
MikeD99Front in Leesburg, USA, United States read 2088 CPM on 2023-02-04 04:49:54 UTC
MikeD99Front in Leesburg, USA, United States read 1655 CPM on 2023-02-04 04:48:50 UTC
MikeD99Front in Leesburg, USA, United States read 2382 CPM on 2023-02-04 04:47:50 UTC
MikeD99Front in Leesburg, USA, United States read 1662 CPM on 2023-02-04 04:46:49 UTC
MikeD99Front in Leesburg, USA, United States read 2357 CPM on 2023-02-04 04:45:49 UTC
MikeD99Front in Leesburg, USA, United States read 1190 CPM on 2023-02-04 04:44:47 UTC
MikeD99Front in Leesburg, USA, United States read 1333 CPM on 2023-02-04 04:43:47 UTC
MikeD99Front in Leesburg, USA, United States read 1322 CPM on 2023-02-04 04:42:46 UTC
MikeD99Front in Leesburg, USA, United States read 1632 CPM on 2023-02-04 04:41:46 UTC
MikeD99Front in Leesburg, USA, United States read 1483 CPM on 2023-02-04 04:40:46 UTC
MikeD99Front in Leesburg, USA, United States read 1814 CPM on 2023-02-04 04:39:46 UTC
MikeD99Front in Leesburg, USA, United States read 1433 CPM on 2023-02-04 04:39:09 UTC
MikeD99Front in Leesburg, USA, United States read 1872 CPM on 2023-02-04 04:37:45 UTC
MikeD99Front in Leesburg, USA, United States read 2172 CPM on 2023-02-04 04:36:44 UTC
MikeD99Front in Leesburg, USA, United States read 1388 CPM on 2023-02-04 04:35:44 UTC
MikeD99Front in Leesburg, USA, United States read 1938 CPM on 2023-02-04 04:34:44 UTC
MikeD99Front in Leesburg, USA, United States read 1656 CPM on 2023-02-04 04:33:43 UTC
MikeD99Front in Leesburg, USA, United States read 1921 CPM on 2023-02-04 04:32:43 UTC
MikeD99Front in Leesburg, USA, United States read 1243 CPM on 2023-02-04 04:31:42 UTC
MikeD99Front in Leesburg, USA, United States read 2064 CPM on 2023-02-04 04:30:42 UTC
MikeD99Front in Leesburg, USA, United States read 1549 CPM on 2023-02-04 04:29:42 UTC
MikeD99Front in Leesburg, USA, United States read 1604 CPM on 2023-02-04 04:28:41 UTC
MikeD99Front in Leesburg, USA, United States read 1463 CPM on 2023-02-04 04:27:41 UTC
MikeD99Front in Leesburg, USA, United States read 1854 CPM on 2023-02-04 04:26:40 UTC
MikeD99Front in Leesburg, USA, United States read 1114 CPM on 2023-02-04 04:25:40 UTC
MikeD99Front in Leesburg, USA, United States read 2381 CPM on 2023-02-04 04:24:40 UTC
MikeD99Front in Leesburg, USA, United States read 1080 CPM on 2023-02-04 04:23:39 UTC
MikeD99Front in Leesburg, USA, United States read 783 CPM on 2023-02-04 04:22:39 UTC
MikeD99Front in Leesburg, USA, United States read 1248 CPM on 2023-02-04 04:21:39 UTC
MikeD99Front in Leesburg, USA, United States read 1720 CPM on 2023-02-04 04:20:39 UTC
MikeD99Front in Leesburg, USA, United States read 1737 CPM on 2023-02-04 04:19:38 UTC
MikeD99Front in Leesburg, USA, United States read 1005 CPM on 2023-02-04 04:18:38 UTC
MikeD99Front in Leesburg, USA, United States read 1953 CPM on 2023-02-04 04:17:37 UTC
MikeD99Front in Leesburg, USA, United States read 1108 CPM on 2023-02-04 04:16:37 UTC
MikeD99Front in Leesburg, USA, United States read 728 CPM on 2023-02-04 04:15:36 UTC
MikeD99Front in Leesburg, USA, United States read 1446 CPM on 2023-02-04 04:14:36 UTC
MikeD99Front in Leesburg, USA, United States read 1260 CPM on 2023-02-04 04:13:35 UTC
MikeD99Front in Leesburg, USA, United States read 1704 CPM on 2023-02-04 04:12:35 UTC
MikeD99Front in Leesburg, USA, United States read 1345 CPM on 2023-02-04 04:11:35 UTC
MikeD99Front in Leesburg, USA, United States read 868 CPM on 2023-02-04 04:10:34 UTC
MikeD99Front in Leesburg, USA, United States read 875 CPM on 2023-02-04 04:09:34 UTC
MikeD99Front in Leesburg, USA, United States read 937 CPM on 2023-02-04 04:08:33 UTC
MikeD99Front in Leesburg, USA, United States read 996 CPM on 2023-02-04 04:07:33 UTC
MikeD99Front in Leesburg, USA, United States read 1393 CPM on 2023-02-04 04:06:33 UTC
MikeD99Front in Leesburg, USA, United States read 1035 CPM on 2023-02-04 04:05:32 UTC
MikeD99Front in Leesburg, USA, United States read 1392 CPM on 2023-02-04 04:04:32 UTC
MikeD99Front in Leesburg, USA, United States read 1621 CPM on 2023-02-04 04:03:32 UTC
MikeD99Front in Leesburg, USA, United States read 578 CPM on 2023-02-04 04:02:31 UTC
MikeD99Front in Leesburg, USA, United States read 876 CPM on 2023-02-04 04:01:30 UTC
MikeD99Front in Leesburg, USA, United States read 1244 CPM on 2023-02-04 04:00:30 UTC
MikeD99Front in Leesburg, USA, United States read 1477 CPM on 2023-02-04 03:59:30 UTC
MikeD99Front in Leesburg, USA, United States read 1028 CPM on 2023-02-04 03:58:29 UTC
MikeD99Front in Leesburg, USA, United States read 1049 CPM on 2023-02-04 03:57:29 UTC
MikeD99Front in Leesburg, USA, United States read 1119 CPM on 2023-02-04 03:56:28 UTC
MikeD99Front in Leesburg, USA, United States read 1192 CPM on 2023-02-04 03:55:28 UTC
MikeD99Front in Leesburg, USA, United States read 1384 CPM on 2023-02-04 03:54:28 UTC
MikeD99Front in Leesburg, USA, United States read 1713 CPM on 2023-02-04 03:53:27 UTC
MikeD99Front in Leesburg, USA, United States read 1659 CPM on 2023-02-04 03:52:27 UTC
MikeD99Front in Leesburg, USA, United States read 1303 CPM on 2023-02-04 03:51:26 UTC
MikeD99Front in Leesburg, USA, United States read 1002 CPM on 2023-02-04 03:50:26 UTC
MikeD99Front in Leesburg, USA, United States read 1409 CPM on 2023-02-04 03:49:25 UTC
MikeD99Front in Leesburg, USA, United States read 724 CPM on 2023-02-04 03:48:24 UTC
MikeD99Front in Leesburg, USA, United States read 1061 CPM on 2023-02-04 03:47:24 UTC
MikeD99Front in Leesburg, USA, United States read 1005 CPM on 2023-02-04 03:46:23 UTC
MikeD99Front in Leesburg, USA, United States read 1097 CPM on 2023-02-04 03:45:27 UTC
MikeD99Front in Leesburg, USA, United States read 600 CPM on 2023-02-04 03:44:23 UTC
MikeD99Front in Leesburg, USA, United States read 1445 CPM on 2023-02-04 03:43:25 UTC
MikeD99Front in Leesburg, USA, United States read 871 CPM on 2023-02-04 03:42:22 UTC
MikeD99Front in Leesburg, USA, United States read 1020 CPM on 2023-02-04 03:41:22 UTC
MikeD99Front in Leesburg, USA, United States read 974 CPM on 2023-02-04 03:40:21 UTC
MikeD99Front in Leesburg, USA, United States read 1347 CPM on 2023-02-04 03:39:21 UTC
MikeD99Front in Leesburg, USA, United States read 877 CPM on 2023-02-04 03:38:21 UTC
MikeD99Front in Leesburg, USA, United States read 918 CPM on 2023-02-04 03:37:20 UTC
MikeD99Front in Leesburg, USA, United States read 1372 CPM on 2023-02-04 03:36:20 UTC
MikeD99Front in Leesburg, USA, United States read 1098 CPM on 2023-02-04 03:35:19 UTC
MikeD99Front in Leesburg, USA, United States read 1092 CPM on 2023-02-04 03:34:19 UTC
MikeD99Front in Leesburg, USA, United States read 885 CPM on 2023-02-04 03:33:19 UTC
MikeD99Front in Leesburg, USA, United States read 1468 CPM on 2023-02-04 03:32:22 UTC
MikeD99Front in Leesburg, USA, United States read 659 CPM on 2023-02-04 03:31:18 UTC
MikeD99Front in Leesburg, USA, United States read 1243 CPM on 2023-02-04 03:30:17 UTC
MikeD99Front in Leesburg, USA, United States read 733 CPM on 2023-02-04 03:29:17 UTC
MikeD99Front in Leesburg, USA, United States read 797 CPM on 2023-02-04 03:28:17 UTC
MikeD99Front in Leesburg, USA, United States read 839 CPM on 2023-02-04 03:27:16 UTC
MikeD99Front in Leesburg, USA, United States read 1374 CPM on 2023-02-04 03:26:16 UTC
MikeD99Front in Leesburg, USA, United States read 1557 CPM on 2023-02-04 03:25:15 UTC
MikeD99Front in Leesburg, USA, United States read 819 CPM on 2023-02-04 03:24:15 UTC
MikeD99Front in Leesburg, USA, United States read 1620 CPM on 2023-02-04 03:23:14 UTC
MikeD99Front in Leesburg, USA, United States read 632 CPM on 2023-02-04 03:22:14 UTC
MikeD99Front in Leesburg, USA, United States read 972 CPM on 2023-02-04 03:21:13 UTC
MikeD99Front in Leesburg, USA, United States read 783 CPM on 2023-02-04 03:20:13 UTC
MikeD99Front in Leesburg, USA, United States read 978 CPM on 2023-02-04 03:19:15 UTC
MikeD99Front in Leesburg, USA, United States read 733 CPM on 2023-02-04 03:18:12 UTC
MikeD99Front in Leesburg, USA, United States read 1062 CPM on 2023-02-04 03:17:12 UTC
MikeD99Front in Leesburg, USA, United States read 749 CPM on 2023-02-04 03:16:12 UTC
MikeD99Front in Leesburg, USA, United States read 1068 CPM on 2023-02-04 03:15:11 UTC
MikeD99Front in Leesburg, USA, United States read 998 CPM on 2023-02-04 03:14:11 UTC
MikeD99Front in Leesburg, USA, United States read 1197 CPM on 2023-02-04 03:13:10 UTC
MikeD99Front in Leesburg, USA, United States read 679 CPM on 2023-02-04 03:12:10 UTC
MikeD99Front in Leesburg, USA, United States read 883 CPM on 2023-02-04 03:11:10 UTC
MikeD99Front in Leesburg, USA, United States read 972 CPM on 2023-02-04 03:10:09 UTC
MikeD99Front in Leesburg, USA, United States read 1271 CPM on 2023-02-04 03:09:09 UTC
MikeD99Front in Leesburg, USA, United States read 1510 CPM on 2023-02-04 03:08:08 UTC
MikeD99Front in Leesburg, USA, United States read 569 CPM on 2023-02-04 03:07:07 UTC
MikeD99Front in Leesburg, USA, United States read 552 CPM on 2023-02-04 03:06:07 UTC
MikeD99Front in Leesburg, USA, United States read 945 CPM on 2023-02-04 03:05:12 UTC
MikeD99Front in Leesburg, USA, United States read 827 CPM on 2023-02-04 03:04:06 UTC
MikeD99Front in Leesburg, USA, United States read 841 CPM on 2023-02-04 03:03:05 UTC
MikeD99Front in Leesburg, USA, United States read 898 CPM on 2023-02-04 03:02:05 UTC
MikeD99Front in Leesburg, USA, United States read 793 CPM on 2023-02-04 03:01:05 UTC
MikeD99Front in Leesburg, USA, United States read 1035 CPM on 2023-02-04 03:00:04 UTC
MikeD99Front in Leesburg, USA, United States read 1070 CPM on 2023-02-04 02:59:03 UTC
MikeD99Front in Leesburg, USA, United States read 905 CPM on 2023-02-04 02:58:03 UTC
MikeD99Front in Leesburg, USA, United States read 824 CPM on 2023-02-04 02:57:02 UTC
MikeD99Front in Leesburg, USA, United States read 1130 CPM on 2023-02-04 02:56:02 UTC
MikeD99Front in Leesburg, USA, United States read 946 CPM on 2023-02-04 02:55:02 UTC
MikeD99Front in Leesburg, USA, United States read 836 CPM on 2023-02-04 02:54:02 UTC
MikeD99Front in Leesburg, USA, United States read 463 CPM on 2023-02-04 02:53:01 UTC
MikeD99Front in Leesburg, USA, United States read 1137 CPM on 2023-02-04 02:52:00 UTC
MikeD99Front in Leesburg, USA, United States read 928 CPM on 2023-02-04 02:51:00 UTC
MikeD99Front in Leesburg, USA, United States read 533 CPM on 2023-02-04 02:50:00 UTC
MikeD99Front in Leesburg, USA, United States read 768 CPM on 2023-02-04 02:48:59 UTC
MikeD99Front in Leesburg, USA, United States read 1133 CPM on 2023-02-04 02:47:59 UTC
MikeD99Front in Leesburg, USA, United States read 885 CPM on 2023-02-04 02:46:58 UTC
MikeD99Front in Leesburg, USA, United States read 1131 CPM on 2023-02-04 02:45:58 UTC
MikeD99Front in Leesburg, USA, United States read 727 CPM on 2023-02-04 02:44:58 UTC
MikeD99Front in Leesburg, USA, United States read 917 CPM on 2023-02-04 02:43:57 UTC
MikeD99Front in Leesburg, USA, United States read 778 CPM on 2023-02-04 02:42:57 UTC
MikeD99Front in Leesburg, USA, United States read 753 CPM on 2023-02-04 02:42:13 UTC
MikeD99Front in Leesburg, USA, United States read 502 CPM on 2023-02-04 02:40:56 UTC
MikeD99Front in Leesburg, USA, United States read 453 CPM on 2023-02-04 02:39:56 UTC
MikeD99Front in Leesburg, USA, United States read 639 CPM on 2023-02-04 02:38:55 UTC
MikeD99Front in Leesburg, USA, United States read 639 CPM on 2023-02-04 02:37:55 UTC
MikeD99Front in Leesburg, USA, United States read 1200 CPM on 2023-02-04 02:36:55 UTC
MikeD99Front in Leesburg, USA, United States read 765 CPM on 2023-02-04 02:35:52 UTC
MikeD99Front in Leesburg, USA, United States read 536 CPM on 2023-02-04 02:34:52 UTC
MikeD99Front in Leesburg, USA, United States read 907 CPM on 2023-02-04 02:33:53 UTC
MikeD99Front in Leesburg, USA, United States read 945 CPM on 2023-02-04 02:33:00 UTC
MikeD99Front in Leesburg, USA, United States read 780 CPM on 2023-02-04 02:31:51 UTC
MikeD99Front in Leesburg, USA, United States read 1286 CPM on 2023-02-04 02:30:50 UTC
MikeD99Front in Leesburg, USA, United States read 620 CPM on 2023-02-04 02:29:50 UTC
MikeD99Front in Leesburg, USA, United States read 611 CPM on 2023-02-04 02:28:50 UTC
MikeD99Front in Leesburg, USA, United States read 744 CPM on 2023-02-04 02:27:49 UTC
MikeD99Front in Leesburg, USA, United States read 724 CPM on 2023-02-04 02:26:52 UTC
MikeD99Front in Leesburg, USA, United States read 487 CPM on 2023-02-04 02:25:48 UTC
MikeD99Front in Leesburg, USA, United States read 856 CPM on 2023-02-04 02:24:48 UTC
MikeD99Front in Leesburg, USA, United States read 757 CPM on 2023-02-04 02:23:47 UTC
MikeD99Front in Leesburg, USA, United States read 667 CPM on 2023-02-04 02:22:47 UTC
MikeD99Front in Leesburg, USA, United States read 615 CPM on 2023-02-04 02:21:46 UTC
MikeD99Front in Leesburg, USA, United States read 721 CPM on 2023-02-04 02:20:46 UTC
MikeD99Front in Leesburg, USA, United States read 408 CPM on 2023-02-04 02:19:46 UTC
MikeD99Front in Leesburg, USA, United States read 321 CPM on 2023-02-04 02:18:45 UTC
MikeD99Front in Leesburg, USA, United States read 902 CPM on 2023-02-04 02:17:45 UTC
MikeD99Front in Leesburg, USA, United States read 255 CPM on 2023-02-04 02:16:45 UTC
MikeD99Front in Leesburg, USA, United States read 1003 CPM on 2023-02-04 02:15:44 UTC
MikeD99Front in Leesburg, USA, United States read 732 CPM on 2023-02-04 02:14:44 UTC
MikeD99Front in Leesburg, USA, United States read 658 CPM on 2023-02-04 02:13:43 UTC
MikeD99Front in Leesburg, USA, United States read 724 CPM on 2023-02-04 02:12:43 UTC
MikeD99Front in Leesburg, USA, United States read 861 CPM on 2023-02-04 02:11:43 UTC
MikeD99Front in Leesburg, USA, United States read 626 CPM on 2023-02-04 02:10:42 UTC
MikeD99Front in Leesburg, USA, United States read 549 CPM on 2023-02-04 02:09:42 UTC
MikeD99Front in Leesburg, USA, United States read 669 CPM on 2023-02-04 02:08:41 UTC
MikeD99Front in Leesburg, USA, United States read 713 CPM on 2023-02-04 02:07:41 UTC
MikeD99Front in Leesburg, USA, United States read 630 CPM on 2023-02-04 02:06:41 UTC
MikeD99Front in Leesburg, USA, United States read 343 CPM on 2023-02-04 02:05:40 UTC
MikeD99Front in Leesburg, USA, United States read 438 CPM on 2023-02-04 02:04:40 UTC
MikeD99Front in Leesburg, USA, United States read 750 CPM on 2023-02-04 02:03:39 UTC
MikeD99Front in Leesburg, USA, United States read 379 CPM on 2023-02-04 02:02:39 UTC
MikeD99Front in Leesburg, USA, United States read 599 CPM on 2023-02-04 02:01:39 UTC
MikeD99Front in Leesburg, USA, United States read 378 CPM on 2023-02-04 02:00:38 UTC
MikeD99Front in Leesburg, USA, United States read 485 CPM on 2023-02-04 01:59:39 UTC
MikeD99Front in Leesburg, USA, United States read 625 CPM on 2023-02-04 01:58:38 UTC
MikeD99Front in Leesburg, USA, United States read 701 CPM on 2023-02-04 01:57:37 UTC
MikeD99Front in Leesburg, USA, United States read 418 CPM on 2023-02-04 01:56:37 UTC
MikeD99Front in Leesburg, USA, United States read 534 CPM on 2023-02-04 01:55:43 UTC
MikeD99Front in Leesburg, USA, United States read 793 CPM on 2023-02-04 01:54:36 UTC
MikeD99Front in Leesburg, USA, United States read 402 CPM on 2023-02-04 01:53:35 UTC
MikeD99Front in Leesburg, USA, United States read 578 CPM on 2023-02-04 01:52:35 UTC
MikeD99Front in Leesburg, USA, United States read 497 CPM on 2023-02-04 01:51:35 UTC
MikeD99Front in Leesburg, USA, United States read 598 CPM on 2023-02-04 01:50:34 UTC
MikeD99Front in Leesburg, USA, United States read 351 CPM on 2023-02-04 01:49:34 UTC
MikeD99Front in Leesburg, USA, United States read 460 CPM on 2023-02-04 01:48:33 UTC
MikeD99Front in Leesburg, USA, United States read 512 CPM on 2023-02-04 01:47:33 UTC
MikeD99Front in Leesburg, USA, United States read 611 CPM on 2023-02-04 01:46:33 UTC
MikeD99Front in Leesburg, USA, United States read 453 CPM on 2023-02-04 01:45:32 UTC
MikeD99Front in Leesburg, USA, United States read 391 CPM on 2023-02-04 01:44:32 UTC
MikeD99Front in Leesburg, USA, United States read 426 CPM on 2023-02-04 01:43:31 UTC
MikeD99Front in Leesburg, USA, United States read 359 CPM on 2023-02-04 01:42:31 UTC
MikeD99Front in Leesburg, USA, United States read 658 CPM on 2023-02-04 01:41:31 UTC
MikeD99Front in Leesburg, USA, United States read 433 CPM on 2023-02-04 01:40:30 UTC
MikeD99Front in Leesburg, USA, United States read 270 CPM on 2023-02-04 01:39:30 UTC
MikeD99Front in Leesburg, USA, United States read 370 CPM on 2023-02-04 01:38:29 UTC
MikeD99Front in Leesburg, USA, United States read 624 CPM on 2023-02-04 01:37:31 UTC
MikeD99Front in Leesburg, USA, United States read 472 CPM on 2023-02-04 01:36:29 UTC
MikeD99Front in Leesburg, USA, United States read 287 CPM on 2023-02-04 01:35:28 UTC
MikeD99Front in Leesburg, USA, United States read 414 CPM on 2023-02-04 01:34:28 UTC
MikeD99Front in Leesburg, USA, United States read 375 CPM on 2023-02-04 01:33:27 UTC
MikeD99Front in Leesburg, USA, United States read 290 CPM on 2023-02-04 01:32:27 UTC
MikeD99Front in Leesburg, USA, United States read 388 CPM on 2023-02-04 01:31:26 UTC
MikeD99Front in Leesburg, USA, United States read 448 CPM on 2023-02-04 01:30:26 UTC
MikeD99Front in Leesburg, USA, United States read 615 CPM on 2023-02-04 01:29:25 UTC
MikeD99Front in Leesburg, USA, United States read 442 CPM on 2023-02-04 01:28:25 UTC
MikeD99Front in Leesburg, USA, United States read 334 CPM on 2023-02-04 01:27:24 UTC
MikeD99Front in Leesburg, USA, United States read 378 CPM on 2023-02-04 01:26:24 UTC
MikeD99Front in Leesburg, USA, United States read 389 CPM on 2023-02-04 01:25:24 UTC
MikeD99Front in Leesburg, USA, United States read 286 CPM on 2023-02-04 01:24:23 UTC
MikeD99Front in Leesburg, USA, United States read 214 CPM on 2023-02-04 01:23:23 UTC
MikeD99Front in Leesburg, USA, United States read 507 CPM on 2023-02-04 01:22:23 UTC
MikeD99Front in Leesburg, USA, United States read 218 CPM on 2023-02-04 01:21:22 UTC
MikeD99Front in Leesburg, USA, United States read 239 CPM on 2023-02-04 01:20:22 UTC
MikeD99Front in Leesburg, USA, United States read 389 CPM on 2023-02-04 01:19:22 UTC
MikeD99Front in Leesburg, USA, United States read 509 CPM on 2023-02-04 01:18:21 UTC
MikeD99Front in Leesburg, USA, United States read 527 CPM on 2023-02-04 01:17:22 UTC
MikeD99Front in Leesburg, USA, United States read 630 CPM on 2023-02-04 01:16:20 UTC
MikeD99Front in Leesburg, USA, United States read 523 CPM on 2023-02-04 01:15:20 UTC
MikeD99Front in Leesburg, USA, United States read 413 CPM on 2023-02-04 01:14:20 UTC
MikeD99Front in Leesburg, USA, United States read 290 CPM on 2023-02-04 01:13:20 UTC
MikeD99Front in Leesburg, USA, United States read 330 CPM on 2023-02-04 01:12:19 UTC
MikeD99Front in Leesburg, USA, United States read 351 CPM on 2023-02-04 01:11:18 UTC
MikeD99Front in Leesburg, USA, United States read 390 CPM on 2023-02-04 01:10:18 UTC
MikeD99Front in Leesburg, USA, United States read 378 CPM on 2023-02-04 01:09:18 UTC
MikeD99Front in Leesburg, USA, United States read 472 CPM on 2023-02-04 01:08:17 UTC
MikeD99Front in Leesburg, USA, United States read 368 CPM on 2023-02-04 01:07:17 UTC
MikeD99Front in Leesburg, USA, United States read 289 CPM on 2023-02-04 01:06:16 UTC
MikeD99Front in Leesburg, USA, United States read 313 CPM on 2023-02-04 01:05:16 UTC
MikeD99Front in Leesburg, USA, United States read 372 CPM on 2023-02-04 01:04:16 UTC
MikeD99Front in Leesburg, USA, United States read 365 CPM on 2023-02-04 01:03:18 UTC
MikeD99Front in Leesburg, USA, United States read 580 CPM on 2023-02-04 01:02:15 UTC
MikeD99Front in Leesburg, USA, United States read 174 CPM on 2023-02-04 01:01:15 UTC
MikeD99Front in Leesburg, USA, United States read 162 CPM on 2023-02-04 01:00:14 UTC
MikeD99Front in Leesburg, USA, United States read 473 CPM on 2023-02-04 00:59:14 UTC
MikeD99Front in Leesburg, USA, United States read 247 CPM on 2023-02-04 00:58:13 UTC
MikeD99Front in Leesburg, USA, United States read 343 CPM on 2023-02-04 00:57:13 UTC
MikeD99Front in Leesburg, USA, United States read 496 CPM on 2023-02-04 00:56:13 UTC
MikeD99Front in Leesburg, USA, United States read 221 CPM on 2023-02-04 00:55:12 UTC
MikeD99Front in Leesburg, USA, United States read 235 CPM on 2023-02-04 00:54:12 UTC
MikeD99Front in Leesburg, USA, United States read 285 CPM on 2023-02-04 00:53:12 UTC
MikeD99Front in Leesburg, USA, United States read 275 CPM on 2023-02-04 00:52:11 UTC
MikeD99Front in Leesburg, USA, United States read 154 CPM on 2023-02-04 00:51:11 UTC
MikeD99Front in Leesburg, USA, United States read 262 CPM on 2023-02-04 00:50:10 UTC
MikeD99Front in Leesburg, USA, United States read 246 CPM on 2023-02-04 00:49:11 UTC
MikeD99Front in Leesburg, USA, United States read 262 CPM on 2023-02-04 00:48:09 UTC
MikeD99Front in Leesburg, USA, United States read 351 CPM on 2023-02-04 00:47:08 UTC
MikeD99Front in Leesburg, USA, United States read 251 CPM on 2023-02-04 00:46:08 UTC
MikeD99Front in Leesburg, USA, United States read 141 CPM on 2023-02-04 00:45:10 UTC
MikeD99Front in Leesburg, USA, United States read 273 CPM on 2023-02-04 00:44:07 UTC
MikeD99Front in Leesburg, USA, United States read 353 CPM on 2023-02-04 00:43:07 UTC
MikeD99Front in Leesburg, USA, United States read 186 CPM on 2023-02-04 00:41:06 UTC
MikeD99Front in Leesburg, USA, United States read 305 CPM on 2023-02-04 00:40:06 UTC
MikeD99Front in Leesburg, USA, United States read 378 CPM on 2023-02-04 00:39:05 UTC
MikeD99Front in Leesburg, USA, United States read 235 CPM on 2023-02-04 00:38:05 UTC
MikeD99Front in Leesburg, USA, United States read 138 CPM on 2023-02-04 00:37:05 UTC
MikeD99Front in Leesburg, USA, United States read 228 CPM on 2023-02-04 00:36:04 UTC
MikeD99Front in Leesburg, USA, United States read 276 CPM on 2023-02-04 00:35:04 UTC
MikeD99Front in Leesburg, USA, United States read 202 CPM on 2023-02-04 00:34:03 UTC
MikeD99Front in Leesburg, USA, United States read 282 CPM on 2023-02-04 00:33:03 UTC
MikeD99Front in Leesburg, USA, United States read 254 CPM on 2023-02-04 00:32:03 UTC
MikeD99Front in Leesburg, USA, United States read 236 CPM on 2023-02-04 00:31:04 UTC
MikeD99Front in Leesburg, USA, United States read 303 CPM on 2023-02-04 00:30:02 UTC
MikeD99Front in Leesburg, USA, United States read 100 CPM on 2023-02-04 00:29:01 UTC
MikeD99Front in Leesburg, USA, United States read 247 CPM on 2023-02-04 00:28:01 UTC
MikeD99Front in Leesburg, USA, United States read 432 CPM on 2023-02-04 00:27:01 UTC
MikeD99Front in Leesburg, USA, United States read 197 CPM on 2023-02-04 00:26:00 UTC
MikeD99Front in Leesburg, USA, United States read 178 CPM on 2023-02-04 00:25:00 UTC
MikeD99Front in Leesburg, USA, United States read 339 CPM on 2023-02-04 00:24:00 UTC
MikeD99Front in Leesburg, USA, United States read 197 CPM on 2023-02-04 00:23:01 UTC
MikeD99Front in Leesburg, USA, United States read 126 CPM on 2023-02-04 00:21:59 UTC
MikeD99Front in Leesburg, USA, United States read 290 CPM on 2023-02-04 00:20:59 UTC
MikeD99Front in Leesburg, USA, United States read 247 CPM on 2023-02-04 00:19:58 UTC
MikeD99Front in Leesburg, USA, United States read 185 CPM on 2023-02-04 00:18:58 UTC
MikeD99Front in Leesburg, USA, United States read 219 CPM on 2023-02-04 00:17:57 UTC
MikeD99Front in Leesburg, USA, United States read 280 CPM on 2023-02-04 00:16:57 UTC
MikeD99Front in Leesburg, USA, United States read 130 CPM on 2023-02-04 00:15:57 UTC
MikeD99Front in Leesburg, USA, United States read 148 CPM on 2023-02-04 00:14:58 UTC
MikeD99Front in Leesburg, USA, United States read 163 CPM on 2023-02-04 00:13:56 UTC
MikeD99Front in Leesburg, USA, United States read 300 CPM on 2023-02-04 00:12:56 UTC
MikeD99Front in Leesburg, USA, United States read 228 CPM on 2023-02-04 00:11:55 UTC
MikeD99Front in Leesburg, USA, United States read 183 CPM on 2023-02-04 00:09:55 UTC
MikeD99Front in Leesburg, USA, United States read 195 CPM on 2023-02-04 00:08:54 UTC
MikeD99Front in Leesburg, USA, United States read 137 CPM on 2023-02-04 00:07:54 UTC
MikeD99Front in Leesburg, USA, United States read 199 CPM on 2023-02-04 00:06:54 UTC
MikeD99Front in Leesburg, USA, United States read 172 CPM on 2023-02-04 00:05:53 UTC
MikeD99Front in Leesburg, USA, United States read 212 CPM on 2023-02-04 00:04:54 UTC
MikeD99Front in Leesburg, USA, United States read 243 CPM on 2023-02-04 00:03:52 UTC
MikeD99Front in Leesburg, USA, United States read 244 CPM on 2023-02-04 00:02:52 UTC
MikeD99Front in Leesburg, USA, United States read 121 CPM on 2023-02-04 00:01:52 UTC
MikeD99Front in Leesburg, USA, United States read 106 CPM on 2023-02-04 00:00:51 UTC
MikeD99Front in Leesburg, USA, United States read 157 CPM on 2023-02-03 23:59:51 UTC
MikeD99Front in Leesburg, USA, United States read 257 CPM on 2023-02-03 23:58:50 UTC
MikeD99Front in Leesburg, USA, United States read 169 CPM on 2023-02-03 23:57:50 UTC
MikeD99Front in Leesburg, USA, United States read 213 CPM on 2023-02-03 23:56:50 UTC
MikeD99Front in Leesburg, USA, United States read 161 CPM on 2023-02-03 23:55:56 UTC
MikeD99Front in Leesburg, USA, United States read 174 CPM on 2023-02-03 23:54:49 UTC
MikeD99Front in Leesburg, USA, United States read 129 CPM on 2023-02-03 23:53:49 UTC
MikeD99Front in Leesburg, USA, United States read 124 CPM on 2023-02-03 23:52:48 UTC
MikeD99Front in Leesburg, USA, United States read 124 CPM on 2023-02-03 23:51:48 UTC
MikeD99Front in Leesburg, USA, United States read 166 CPM on 2023-02-03 23:50:50 UTC
MikeD99Front in Leesburg, USA, United States read 121 CPM on 2023-02-03 23:49:47 UTC
MikeD99Front in Leesburg, USA, United States read 109 CPM on 2023-02-03 23:48:47 UTC
MikeD99Front in Leesburg, USA, United States read 167 CPM on 2023-02-03 23:47:46 UTC
MikeD99Front in Leesburg, USA, United States read 131 CPM on 2023-02-03 23:46:46 UTC
MikeD99Front in Leesburg, USA, United States read 144 CPM on 2023-02-03 23:45:45 UTC
MikeD99Front in Leesburg, USA, United States read 208 CPM on 2023-02-03 23:43:44 UTC
MikeD99Front in Leesburg, USA, United States read 151 CPM on 2023-02-03 23:42:44 UTC
MikeD99Front in Leesburg, USA, United States read 127 CPM on 2023-02-03 23:41:44 UTC
MikeD99Front in Leesburg, USA, United States read 115 CPM on 2023-02-03 23:40:43 UTC
MikeD99Front in Leesburg, USA, United States read 191 CPM on 2023-02-03 23:38:43 UTC
MikeD99Front in Leesburg, USA, United States read 172 CPM on 2023-02-03 23:37:43 UTC
MikeD99Front in Leesburg, USA, United States read 129 CPM on 2023-02-03 23:35:42 UTC
MikeD99Front in Leesburg, USA, United States read 148 CPM on 2023-02-03 23:33:41 UTC
MikeD99Front in Leesburg, USA, United States read 164 CPM on 2023-02-03 23:30:40 UTC
MikeD99Front in Leesburg, USA, United States read 118 CPM on 2023-02-03 23:29:39 UTC
MikeD99Front in Leesburg, USA, United States read 105 CPM on 2023-02-03 23:28:39 UTC
MikeD99Front in Leesburg, USA, United States read 144 CPM on 2023-02-03 23:27:39 UTC
MikeD99Front in Leesburg, USA, United States read 130 CPM on 2023-02-03 23:25:38 UTC
MikeD99Front in Leesburg, USA, United States read 122 CPM on 2023-02-03 23:24:38 UTC
MikeD99Front in Leesburg, USA, United States read 128 CPM on 2023-02-03 23:23:37 UTC
MikeD99Front in Leesburg, USA, United States read 126 CPM on 2023-02-03 23:20:36 UTC
MikeD99Front in Leesburg, USA, United States read 144 CPM on 2023-02-03 23:19:36 UTC
MikeD99Front in Leesburg, USA, United States read 125 CPM on 2023-02-03 23:18:35 UTC
MikeD99Front in Leesburg, USA, United States read 117 CPM on 2023-02-03 23:17:35 UTC
MikeD99Front in Leesburg, USA, United States read 150 CPM on 2023-02-03 23:16:35 UTC
MikeD99Front in Leesburg, USA, United States read 112 CPM on 2023-02-03 23:10:32 UTC
MikeD99Front in Leesburg, USA, United States read 148 CPM on 2023-02-03 23:09:32 UTC
MikeD99Front in Leesburg, USA, United States read 107 CPM on 2023-02-03 23:03:29 UTC
MikeD99Front in Leesburg, USA, United States read 107 CPM on 2023-02-03 22:57:27 UTC
Sailpiper in Mansfield, Nottinghamshire, United Kingdom read 104 CPM on 2023-02-02 22:11:38 UTC
andymac in Westhill, Aberdeenshire, Scotland read 100 CPM on 2023-02-02 07:01:58 UTC
lauris in Vilnius, Vilnius, Lithuania read 831 CPM on 2023-02-01 16:30:26 UTC
lauris in Vilnius, Vilnius, Lithuania read 950 CPM on 2023-02-01 09:29:45 UTC
fluppie007 in Edegem, Antwerpen, Belgium read 1304 CPM on 2023-01-31 20:59:41 UTC
fluppie007 in Edegem, Antwerpen, Belgium read 100 CPM on 2023-01-31 15:54:30 UTC
lauris in Vilnius, Vilnius, Lithuania read 361 CPM on 2023-01-31 04:03:03 UTC
lauris in Vilnius, Vilnius, Lithuania read 1162 CPM on 2023-01-31 01:24:26 UTC
lauris in Vilnius, Vilnius, Lithuania read 447 CPM on 2023-01-30 23:26:27 UTC
jajen in Stary SÄ…cz, Poland read 102 CPM on 2023-01-30 14:37:50 UTC
Anty in Campi Bisenzio, Toscana, Italia read 180 CPM on 2023-01-30 12:11:59 UTC
lauris in Vilnius, Vilnius, Lithuania read 822 CPM on 2023-01-30 11:35:42 UTC

lauris in Vilnius, Vilnius, Lithuania
3370 CPM on 2023-02-06 01:06:52 UTC
3129 CPM on 2023-02-05 21:47:26 UTC
168 CPM on 2023-02-05 18:09:51 UTC
831 CPM on 2023-02-01 16:30:26 UTC
950 CPM on 2023-02-01 09:29:45 UTC
361 CPM on 2023-01-31 04:03:03 UTC
1162 CPM on 2023-01-31 01:24:26 UTC
447 CPM on 2023-01-30 23:26:27 UTC
822 CPM on 2023-01-30 11:35:42 UTC
456 CPM on 2023-01-10 11:36:26 UTC

BroHogan in Denver, Colorado, United States
602 CPM on 2023-02-05 22:34:30 UTC

FSM19 in Sever do Vouga, Portugal
5616 CPM on 2023-02-05 19:45:16 UTC
14832 CPM on 2023-01-04 11:29:55 UTC
14832 CPM on 2023-01-04 11:29:34 UTC
14832 CPM on 2023-01-04 11:29:14 UTC
2092 CPM on 2022-07-14 12:47:12 UTC
803 CPM on 2022-07-14 12:46:11 UTC
7355 CPM on 2021-07-15 20:10:02 UTC
4859 CPM on 2021-07-10 17:02:38 UTC
2525 CPM on 2021-07-10 17:02:36 UTC
215 CPM on 2021-06-23 19:56:21 UTC

chem65 in Black Mountain, NC, USA
101 CPM on 2023-02-05 15:11:11 UTC
101 CPM on 2023-02-04 16:15:19 UTC
103 CPM on 2023-02-04 16:07:18 UTC
110 CPM on 2023-02-04 15:59:11 UTC
102 CPM on 2023-02-04 13:58:08 UTC
114 CPM on 2023-02-04 11:24:55 UTC
103 CPM on 2023-02-04 10:28:19 UTC
100 CPM on 2023-02-04 10:04:07 UTC
126 CPM on 2023-02-04 09:15:42 UTC
114 CPM on 2023-02-04 08:31:19 UTC

OhioJason in Tallmadge, Ohio, USA
1829 CPM on 2023-02-05 00:11:11 UTC
143 CPM on 2022-12-31 03:14:33 UTC
1257 CPM on 2022-10-30 22:24:39 UTC
1486 CPM on 2022-10-23 12:32:15 UTC
829 CPM on 2022-10-18 14:28:00 UTC
686 CPM on 2022-06-18 20:50:06 UTC
1600 CPM on 2022-06-16 22:44:16 UTC
371 CPM on 2022-05-13 05:20:56 UTC
1143 CPM on 2022-03-11 20:24:01 UTC
1714 CPM on 2022-01-17 07:27:49 UTC

MikeD99Front in Leesburg, USA, United States
195 CPM on 2023-02-04 13:44:33 UTC
176 CPM on 2023-02-04 13:43:32 UTC
338 CPM on 2023-02-04 13:42:32 UTC
499 CPM on 2023-02-04 13:41:32 UTC
679 CPM on 2023-02-04 13:40:31 UTC
493 CPM on 2023-02-04 13:39:31 UTC
768 CPM on 2023-02-04 13:38:30 UTC
991 CPM on 2023-02-04 13:37:30 UTC
882 CPM on 2023-02-04 13:36:29 UTC
886 CPM on 2023-02-04 13:35:29 UTC

Sailpiper in Mansfield, Nottinghamshire, United Kingdom
104 CPM on 2023-02-02 22:11:38 UTC
108 CPM on 2022-12-31 19:51:03 UTC
412 CPM on 2022-12-24 09:11:17 UTC
114 CPM on 2022-12-21 22:26:09 UTC
160 CPM on 2022-11-23 17:38:43 UTC
233 CPM on 2022-11-23 17:38:13 UTC
228 CPM on 2022-11-23 17:37:28 UTC
113 CPM on 2022-11-23 15:27:25 UTC
332 CPM on 2022-11-23 15:26:40 UTC
140 CPM on 2022-11-23 15:26:10 UTC

andymac in Westhill, Aberdeenshire, Scotland
100 CPM on 2023-02-02 07:01:58 UTC
100 CPM on 2023-01-20 22:40:00 UTC
100 CPM on 2023-01-17 06:42:17 UTC
100 CPM on 2023-01-11 00:31:48 UTC
100 CPM on 2023-01-02 13:54:33 UTC
120 CPM on 2022-12-31 02:05:43 UTC
100 CPM on 2022-12-25 22:01:34 UTC
100 CPM on 2022-12-24 00:31:51 UTC
100 CPM on 2022-12-23 20:14:26 UTC
100 CPM on 2022-11-29 10:16:39 UTC

fluppie007 in Edegem, Antwerpen, Belgium
1304 CPM on 2023-01-31 20:59:41 UTC
100 CPM on 2023-01-31 15:54:30 UTC
1712 CPM on 2023-01-28 16:05:06 UTC
102 CPM on 2022-10-23 14:22:36 UTC
158 CPM on 2022-10-23 13:50:36 UTC
120 CPM on 2022-10-23 13:49:39 UTC
108 CPM on 2022-10-23 13:39:36 UTC
140 CPM on 2022-10-23 10:37:36 UTC
112 CPM on 2022-10-23 10:36:36 UTC
132 CPM on 2022-09-27 21:30:42 UTC

jajen in Stary SÄ…cz, Poland
102 CPM on 2023-01-30 14:37:50 UTC
144 CPM on 2023-01-22 12:10:40 UTC
120 CPM on 2022-12-24 10:55:39 UTC
113 CPM on 2022-11-23 15:20:46 UTC
166 CPM on 2022-09-28 13:05:40 UTC
132 CPM on 2021-12-04 08:15:45 UTC
162 CPM on 2021-12-04 08:10:45 UTC
103 CPM on 2021-08-30 14:30:37 UTC

Anty in Campi Bisenzio, Toscana, Italia
180 CPM on 2023-01-30 12:11:59 UTC
610.5 CPM on 2023-01-20 16:10:03 UTC
305 CPM on 2023-01-20 16:08:03 UTC
347.5 CPM on 2023-01-20 16:06:02 UTC
102 CPM on 2023-01-20 16:04:02 UTC
449 CPM on 2023-01-20 15:59:59 UTC
486.5 CPM on 2023-01-20 15:57:59 UTC
575.5 CPM on 2023-01-20 15:55:59 UTC
318 CPM on 2023-01-20 15:53:58 UTC
272.5 CPM on 2023-01-20 15:51:58 UTC

Simomax in Wastelands, of, Hoth
510 CPM on 2023-01-29 14:41:19 UTC
344 CPM on 2023-01-29 14:36:25 UTC
291 CPM on 2023-01-29 14:20:25 UTC
1051 CPM on 2023-01-29 14:19:25 UTC
813 CPM on 2023-01-29 14:18:25 UTC
410 CPM on 2023-01-29 14:08:27 UTC
614 CPM on 2023-01-29 14:06:27 UTC
394 CPM on 2023-01-29 13:41:27 UTC
411 CPM on 2023-01-29 13:40:27 UTC
239 CPM on 2023-01-29 13:39:27 UTC

Rizzlar in Locks Heath, Hampshire, United Kingdom
44599 CPM on 2023-01-28 13:56:29 UTC
2336 CPM on 2022-01-04 14:32:43 UTC

Hannibal2021 in Zaltbommel, Gelderland, The Netherlands
276 CPM on 2023-01-23 20:50:18 UTC
3628 CPM on 2022-01-15 12:53:42 UTC
2042 CPM on 2021-11-30 07:52:27 UTC
180 CPM on 2021-11-04 10:54:44 UTC

FabTronic in Liévin, Pas de Calais, France
126 CPM on 2023-01-23 00:06:18 UTC
182 CPM on 2022-12-17 13:46:28 UTC
130 CPM on 2022-07-23 01:18:03 UTC
154 CPM on 2022-01-29 01:08:31 UTC
178 CPM on 2021-10-06 18:17:37 UTC
160 CPM on 2021-10-06 16:56:39 UTC
142 CPM on 2021-10-06 11:30:36 UTC
170 CPM on 2021-10-06 01:56:36 UTC
177 CPM on 2021-10-05 23:41:36 UTC
165 CPM on 2021-10-05 22:02:36 UTC

larkar in Skellefteå, Västerbotten, Sverige
275 CPM on 2023-01-21 10:49:43 UTC
299 CPM on 2023-01-17 20:15:58 UTC
244 CPM on 2023-01-17 19:46:41 UTC
180 CPM on 2023-01-17 19:29:19 UTC
219 CPM on 2023-01-17 18:53:55 UTC
133 CPM on 2023-01-16 08:43:28 UTC
283 CPM on 2023-01-06 00:00:55 UTC
100 CPM on 2023-01-05 04:50:32 UTC
116 CPM on 2022-12-30 07:01:14 UTC
125 CPM on 2022-12-28 12:31:46 UTC

yo2cip in Dumbravita, Timis, Romania
329 CPM on 2023-01-20 21:06:00 UTC
319 CPM on 2023-01-20 21:04:58 UTC
324 CPM on 2023-01-20 21:04:10 UTC
507 CPM on 2023-01-20 21:02:53 UTC
630 CPM on 2023-01-20 20:50:26 UTC
689 CPM on 2023-01-20 20:49:11 UTC
706 CPM on 2023-01-20 20:47:03 UTC
472 CPM on 2023-01-20 20:42:42 UTC
931 CPM on 2023-01-20 20:37:10 UTC
979 CPM on 2023-01-20 20:36:08 UTC

LA2AOA in Hol, Buskerud, Norway
113 CPM on 2023-01-19 16:56:24 UTC
149 CPM on 2023-01-02 20:44:02 UTC

k7try in Berea, KY, United States
4319 CPM on 2023-01-15 06:15:09 UTC
2045 CPM on 2022-10-08 21:35:05 UTC
310 CPM on 2022-06-30 16:35:13 UTC
471 CPM on 2022-03-12 00:46:49 UTC
502 CPM on 2022-03-07 13:50:26 UTC
2296 CPM on 2021-10-16 17:10:02 UTC
580 CPM on 2019-09-22 16:18:33 UTC

pablox in Ruzomberok, Slovakia, Slovakia
155 CPM on 2023-01-13 07:35:25 UTC
176 CPM on 2023-01-11 15:29:08 UTC
151 CPM on 2023-01-07 16:31:55 UTC
165 CPM on 2022-09-24 17:32:41 UTC
159 CPM on 2022-09-20 11:41:33 UTC
160 CPM on 2022-02-18 06:42:44 UTC
115 CPM on 2021-03-28 16:17:47 UTC
116 CPM on 2021-03-28 15:51:47 UTC
112 CPM on 2021-03-28 02:26:59 UTC
112 CPM on 2021-03-27 04:11:18 UTC

cignals in San Miniato (PI), Toscana, Italia
142 CPM on 2023-01-11 10:13:58 UTC
421 CPM on 2022-12-19 11:30:38 UTC
100 CPM on 2022-12-19 10:12:48 UTC
1727 CPM on 2022-12-18 13:56:37 UTC
203 CPM on 2022-12-17 22:44:48 UTC
952 CPM on 2022-12-10 22:08:04 UTC
205 CPM on 2022-11-24 14:13:10 UTC
194 CPM on 2022-11-24 13:24:13 UTC
377 CPM on 2022-11-22 18:50:13 UTC
1046 CPM on 2022-11-22 15:57:16 UTC

icebox in Northern Minnesota, USA
2118 CPM on 2023-01-07 13:03:07 UTC
1441.3 CPM on 2022-09-08 09:58:43 UTC
2760 CPM on 2022-08-11 01:20:23 UTC
110919 CPM on 2022-07-12 02:18:32 UTC
424 CPM on 2021-11-28 16:15:48 UTC
1159.3 CPM on 2021-07-31 17:55:39 UTC
1240 CPM on 2021-06-08 20:55:29 UTC
2523 CPM on 2021-06-08 20:43:45 UTC
1323 CPM on 2021-06-08 20:40:31 UTC
934 CPM on 2021-06-08 20:39:07 UTC

manuel1337 in Wiesbaden, Germany
9501 CPM on 2023-01-06 02:23:04 UTC

evilpete in Sieglitz, Germany
5471 CPM on 2023-01-04 16:21:14 UTC
6549 CPM on 2023-01-04 16:19:56 UTC
4591 CPM on 2023-01-04 16:18:30 UTC
6007 CPM on 2023-01-04 16:17:17 UTC
6733 CPM on 2023-01-04 16:15:27 UTC
6801 CPM on 2023-01-04 16:12:48 UTC
5747 CPM on 2023-01-04 15:59:30 UTC
4842 CPM on 2023-01-04 15:58:16 UTC
5329 CPM on 2023-01-04 15:56:39 UTC
5751 CPM on 2023-01-04 15:54:12 UTC

DoseMonkey in Cockermouth, Cumbria, United Kingdom
138 CPM on 2023-01-03 08:56:43 UTC
144 CPM on 2021-09-05 01:54:40 UTC
128 CPM on 2021-07-23 03:00:26 UTC
118 CPM on 2021-06-08 20:14:02 UTC

nijiwar in Haskovo, Bulgaria
102 CPM on 2022-12-31 11:37:47 UTC
111 CPM on 2022-12-30 09:57:38 UTC
105 CPM on 2022-12-30 09:55:14 UTC
240 CPM on 2022-12-29 20:00:42 UTC
117 CPM on 2022-12-29 16:14:45 UTC
432 CPM on 2022-08-21 15:59:11 UTC
1368 CPM on 2022-08-21 11:32:10 UTC
1038 CPM on 2022-08-19 03:54:15 UTC
108 CPM on 2021-08-13 16:26:01 UTC
141 CPM on 2021-08-13 16:04:45 UTC

MikeD99 in Leesburg, VA, United States
338 CPM on 2022-12-30 06:19:14 UTC
101 CPM on 2021-12-22 04:07:39 UTC
104 CPM on 2021-12-22 03:58:22 UTC
105 CPM on 2021-12-22 03:33:26 UTC
106 CPM on 2021-12-22 03:02:34 UTC
101 CPM on 2021-12-22 02:53:17 UTC
106 CPM on 2021-12-22 01:56:18 UTC
100 CPM on 2021-12-22 01:33:38 UTC
108 CPM on 2021-12-22 01:17:10 UTC
103 CPM on 2021-12-22 00:12:48 UTC

szj1991 in Oradea, Bihor, Romania
1258 CPM on 2022-12-21 04:52:52 UTC
621 CPM on 2022-12-21 04:51:52 UTC
305 CPM on 2022-11-25 11:26:31 UTC
331 CPM on 2022-11-25 11:25:31 UTC
322 CPM on 2022-11-25 11:24:31 UTC
312 CPM on 2022-11-25 10:43:30 UTC
321 CPM on 2022-11-25 10:42:30 UTC
356 CPM on 2022-11-25 10:41:30 UTC
366 CPM on 2022-11-25 10:40:30 UTC
362 CPM on 2022-11-25 10:39:30 UTC

whyza in Brisbane, QLD, Australia
110 CPM on 2022-12-21 03:51:13 UTC
285 CPM on 2022-12-20 21:22:06 UTC
105 CPM on 2022-12-15 05:25:32 UTC
66188 CPM on 2022-11-02 03:33:30 UTC
18935 CPM on 2022-11-02 03:32:29 UTC
164 CPM on 2022-11-02 03:31:29 UTC
11252 CPM on 2022-11-02 03:30:28 UTC
48526 CPM on 2022-11-02 03:29:27 UTC
171 CPM on 2022-09-24 23:30:10 UTC
44491 CPM on 2022-09-24 23:28:22 UTC

ribkadori in Yalta, Republic of Crimea, Russia
111 CPM on 2022-12-18 18:48:43 UTC
230 CPM on 2022-12-17 09:50:38 UTC

PA1SDB in Appingedam, Groningen, Nederland
465 CPM on 2022-12-15 22:26:38 UTC
524 CPM on 2022-12-15 22:25:38 UTC
530 CPM on 2022-12-15 22:24:37 UTC
290 CPM on 2022-12-15 22:23:37 UTC
184 CPM on 2022-12-15 22:21:37 UTC
316 CPM on 2022-12-15 22:20:37 UTC
205 CPM on 2022-12-15 22:10:08 UTC
161 CPM on 2022-12-15 17:49:16 UTC
162 CPM on 2022-12-15 17:48:16 UTC
158 CPM on 2022-12-15 17:47:16 UTC

nulldragon in Rockingham, Wellard, Australia
189 CPM on 2022-12-12 12:48:49 UTC
179 CPM on 2022-10-04 17:37:29 UTC
155 CPM on 2022-10-04 17:36:29 UTC
151 CPM on 2022-10-04 17:34:29 UTC
122 CPM on 2022-10-04 17:33:29 UTC
194 CPM on 2022-10-04 17:29:28 UTC
135 CPM on 2022-10-04 17:26:28 UTC
150 CPM on 2022-10-04 17:25:28 UTC
100 CPM on 2022-10-04 17:21:28 UTC
213 CPM on 2022-10-04 17:19:28 UTC

mlavespere in Florence, SC, USA
2540 CPM on 2022-12-11 20:20:12 UTC
1248 CPM on 2022-12-09 19:52:26 UTC
1107 CPM on 2022-09-25 13:20:16 UTC
149 CPM on 2022-04-05 16:41:50 UTC
765 CPM on 2021-12-27 17:50:37 UTC
44093 CPM on 2021-07-14 11:23:42 UTC
68976 CPM on 2021-07-14 11:18:52 UTC
72521 CPM on 2021-07-14 11:14:02 UTC
42311 CPM on 2021-07-14 11:09:12 UTC
44866 CPM on 2021-07-14 11:04:22 UTC

Sonarflash in Duncan, Vancouver Island, British Columbia, Canada
1206 CPM on 2022-12-10 03:45:42 UTC
341 CPM on 2022-12-10 03:44:43 UTC
140 CPM on 2022-12-07 23:56:23 UTC
104 CPM on 2022-04-21 05:17:54 UTC
103 CPM on 2022-04-20 18:52:51 UTC
100 CPM on 2022-04-20 09:23:52 UTC
711 CPM on 2022-04-07 01:38:55 UTC
121 CPM on 2022-04-04 20:46:00 UTC
129 CPM on 2022-03-31 20:22:27 UTC
150 CPM on 2022-03-31 20:21:27 UTC

Wexican in Newcastle West, Limerick, Ireland.
104 CPM on 2022-12-07 17:22:11 UTC
233 CPM on 2022-07-27 22:05:08 UTC

epierre in 12, 78400 - CHATOU, Yvelines, France
154 CPM on 2022-12-06 19:30:05 UTC
180 CPM on 2022-12-04 16:30:03 UTC
177 CPM on 2022-12-04 16:00:10 UTC
177 CPM on 2022-12-04 15:30:05 UTC
184 CPM on 2022-12-04 14:30:03 UTC
185 CPM on 2022-12-04 14:00:11 UTC
185 CPM on 2022-12-04 13:30:03 UTC
187 CPM on 2022-12-04 13:00:11 UTC
187 CPM on 2022-12-04 12:30:04 UTC
180 CPM on 2022-12-04 12:00:11 UTC

n2uem in Phoenix, AZ, United States
273 CPM on 2022-12-01 19:36:28 UTC
2764 CPM on 2022-12-01 19:35:27 UTC
2761 CPM on 2022-12-01 19:34:26 UTC
219 CPM on 2022-12-01 19:33:11 UTC

TYNGS3 in Tyngsboro,MA
81 CPM on 2022-11-25 11:26:58 UTC
88 CPM on 2022-10-19 11:23:50 UTC
124 CPM on 2021-04-16 08:20:48 UTC
90 CPM on 2021-03-21 13:09:37 UTC

corium in Białogard PL

This email address is being protected from spambots. You need JavaScript enabled to view it.

GC placed at the window
162.7 CPM on 2022-11-23 12:29:57 UTC

ckuehnel in Altendorf, SZ, Switzerland
257 CPM on 2022-11-22 00:21:39 UTC
8622 CPM on 2022-08-27 06:51:35 UTC
112 CPM on 2022-08-16 14:34:36 UTC
177 CPM on 2022-05-30 20:35:28 UTC

Simopar_Rad in Usmate Velate, Lombardia, Italy
147 CPM on 2022-11-20 08:39:26 UTC
2549 CPM on 2022-11-20 08:03:14 UTC
590 CPM on 2022-11-20 07:58:03 UTC
348 CPM on 2022-11-14 09:45:24 UTC
216 CPM on 2022-11-10 07:51:55 UTC
13644 CPM on 2022-11-10 06:56:28 UTC
803 CPM on 2022-11-07 06:53:04 UTC
3828 CPM on 2022-10-15 08:36:16 UTC
298 CPM on 2022-10-13 08:27:01 UTC
4862 CPM on 2022-10-13 07:55:57 UTC

jubeth in Watergang, Noord Holland, Netherlands
131 CPM on 2022-11-18 06:51:48 UTC
203 CPM on 2022-11-18 06:43:33 UTC
131 CPM on 2022-11-18 06:31:52 UTC
217 CPM on 2022-11-18 06:27:28 UTC
170 CPM on 2022-11-18 06:20:31 UTC
164 CPM on 2022-11-18 06:17:02 UTC
102 CPM on 2022-11-18 06:13:09 UTC
143 CPM on 2022-11-18 06:11:55 UTC
122 CPM on 2022-11-18 06:07:00 UTC
114 CPM on 2022-11-18 06:02:41 UTC

tokyots in Edogawa-ku, Tokyo, Japan
943 CPM on 2022-11-16 07:56:39 UTC

s52sk in Cirkulane, Europe, Slovenia
5407.7 CPM on 2022-11-14 04:09:52 UTC
5277.7 CPM on 2022-06-12 09:35:04 UTC
1336 CPM on 2022-06-12 09:33:24 UTC
177.6 CPM on 2022-06-12 09:30:37 UTC
261.6 CPM on 2022-06-12 09:28:43 UTC
272.4 CPM on 2022-06-12 09:27:53 UTC
160.8 CPM on 2022-06-12 09:23:43 UTC
249.6 CPM on 2022-06-12 09:22:03 UTC
260.4 CPM on 2022-06-12 09:21:13 UTC
254.4 CPM on 2022-06-12 09:20:23 UTC

Rodney in Kuremäe, Ida-Virumaa, Estonia
131 CPM on 2022-11-12 19:32:48 UTC
104 CPM on 2022-08-27 17:06:40 UTC
192 CPM on 2022-08-27 11:47:15 UTC
119 CPM on 2022-08-22 09:11:35 UTC
607 CPM on 2022-08-22 08:16:50 UTC
285 CPM on 2022-08-22 08:11:48 UTC
464 CPM on 2022-07-28 20:21:13 UTC
124 CPM on 2022-07-27 16:07:37 UTC
173 CPM on 2022-07-25 15:40:08 UTC
410 CPM on 2022-07-23 13:28:25 UTC


Page generated in 8.9856 seconds.
Details

Written by

simoadmin

Category: Uncategorised
Hits: 1111
Radmon.org
is funded by enthusiast donations and a small amount of advertising income. We have recurring costs from internet providers, domain registrars, electricity and server and maintenance costs. And development costs too.
Generous donors a few years ago chipped in to buy a decent server, which we managed to get for an excellent price on ebay, and a set of 3 disks to run the system and provide backups. It was amazing what could be got for the money. That system served radmon.org for for a few years and coped with significantly increased station count and traffic too. So thank you to all who contributed.
In November 2019, due to the running costs and increase in electricity cost it became much less viable to run an old and less efficient server (it pulled 200w all day and night long! That's 4.8KWh/day - roughly £1 per day). A solar system was installed, along with batteries and a smaller server (60w) was tried. This didn't work out too well as the inverter losses meant it was wasting 30-40% of the battery power, so Radmon.org was squeezed onto a Raspberry Pi 4b, where it sits today, running happily away.
In April 2022 we replaced the batteries for a new, strong 230Ah battery that has enough capacity to run the server without issue.
No contributions are wasted, all equipment and parts are sourced at the best price/performance mostly from the secondhand market, except for disks and batteries.
Please consider a small recurring donation to allow the continued operation of radmon.org. This allows the easy covering of bills that arrive each month. If there are any one-off requirements, I will list them here.
- In order to improve the performance of Radmon.org we want to purchase another RPi 4b, preferably the 8GB version so we can move the database to a separate server, which should free up some precious cpu cycles on the current server. This will also require a big, fast microSD card, maybe two.
There have also been several contributions in the form of code. The pyradmon script (now Py3Radmon.py), BASH script, lots of arduino code and RH's Radiation Logger. And finally, all the stations and forum users that have contributed to Radmon by simply being a part of the community, because it is you that make Radmon.org what it is, for without you, it is just a server.
Details

Written by

Super User

Category: Uncategorised
Hits: 2796
Solar powered Raspberry Pi 4 server stats: CPU 68% Memory 13% Swap 18% CPU temp=64.2'C Uptime 32 Days